When it comes to modular buildings, most people think first about utility, speed, and cost savings. But what about aesthetics and innovative modular? Everyone is happier when they have a good looking building with the custom features they need. Hence, Triumph is Redefining Modular. We are reshaping the modular mindset, one visually stunning building at a time.

Making Temporary Spaces Attractive with Modular
One of our proudest moments in modular innovation and construction was SproutSpace. In 2013, it was part of an exhibit on school buildings at the National Building Museum in DC. What makes the award-winning design stand out from other classroom spaces? Its adaptable configuration, energy conscious features that include passive rainwater collection and use of natural light vs electric lighting, and high air quality make it stand out from the pack. Best of all, the solar-ready butterfly roof and attractive green exterior panels make for a unique and visually appealing look.

Another Triumph achievement was our 2010 project for Harvard University. We designed, built, and installed a 5,700 sq ft childcare center in just six weeks. While this is a temporary modular building, it features alternating exterior panels in white and grey that look striking when lit up at night. Among its eco-friendly attributes are solar tube skylights to maximize natural light use and a white rubber roof that reflects solar heat. Furthermore, the building contains recycled materials for the interior walls and carpet tiles.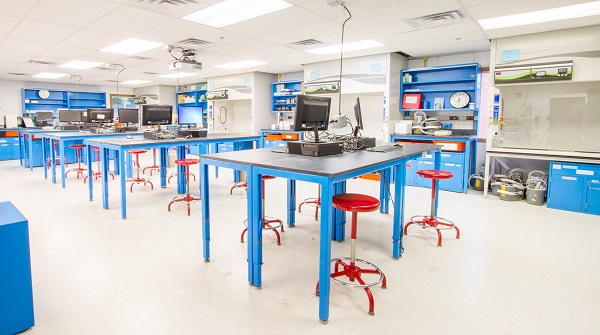 High-End Innovative Modular in Science
As we all know, the Boston area is one of the world's hubs for scientific and technological achievement. Our universities are top-notch and need science laboratories of matching quality. Hence, we built the Wellesley College Temporary Science Center and were the contractors for the Harvard Pagliuca Life Lab. Built in only six months, Wellesley's Science Center served as the base of their science learning and research operations while their permanent facility underwent renovations. Although this building was temporary, it met guidelines for Lab Biosafety Level 2. BSL-2 refers to spaces that exhibit specific controls for the containment of microbes & biological agents.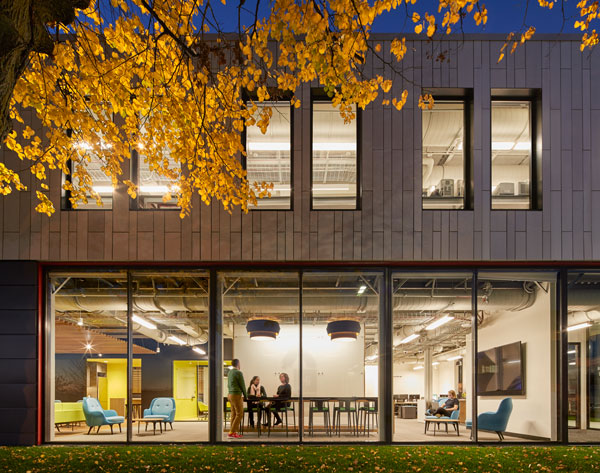 Indeed, modular lends itself so well to high-end science labs that Harvard University contracted with us to help construct their Pagliuca Life Labs. These labs allow students to explore and test their entrepreneurial ideas, and make scientific discoveries and inventions in a professional-grade wet lab.
If you are interested in learning more about getting a state-of-the-art modular building, click below: