On Wednesday, the Modular Building Institute released the all new MBI 2019 Report. This report is the industry's most comprehensive collection of research and findings on permanent modular and relocatable modular buildings. Besides providing an overview of the modular construction industry, it also features in-depth analysis on the U.S., Canadian, and international markets.
We would like to thank MBI for featuring us in their overview of the modular industry and in the relocatable building section. Below, check out our feature photo from the MBI 2019 Report: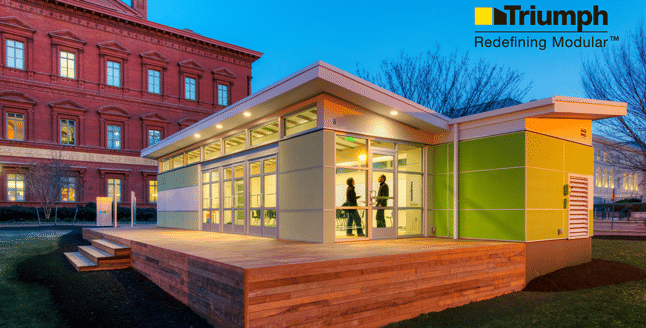 Production in this region (New England and New York) went up by 4.2 percent in 2018. Particularly, multi-family projects in New York and Massachusetts increased in number. Top markets in this region included education, offices, hospitality, and multi-family. Multi-family market in this region is worth $11 billion in 2019, and will grow to over $14 billion in 2020 and 2021.
About the Modular Building Institute
Founded in 1983, the Modular Building Institute (MBI) is the international non-profit trade association serving modular construction. Members are manufacturers, contractors, and dealers in two distinct segments of the industry – permanent modular and temporary modular. In addition, associate members are companies supplying building components, services, and financing. Above all, MBI strives to expand the use of offsite construction through innovative practices, outreach and education, and recognition.