Modular Building Cost Configurator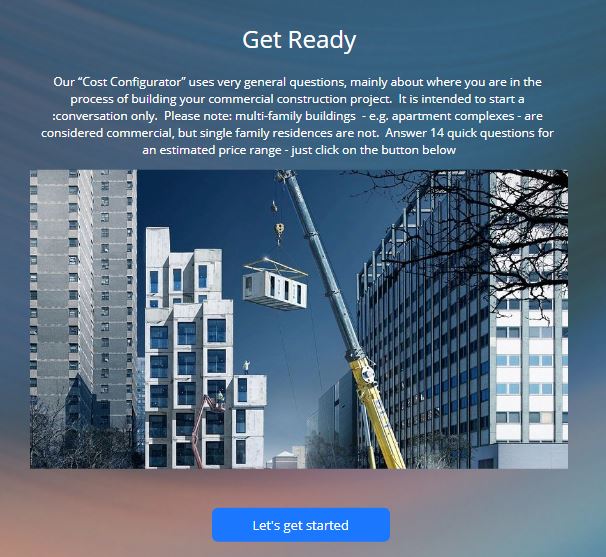 "How much does modular construction cost?"   "How does it compare to conventional methods of construction?" "What are modular building costs, excluding site work?"
We get these questions a lot. We believe it is worthwhile to make every effort to provide early budget guidance.  Often Owners thinking about a construction project just want some rough budget information to see if a project they are conceiving of is feasible.   Most understand that feasibility budgeting is very rough.  With this in mind we designed a fun tool called a "cost configurator" to get the conversation started.  Upon completion of a set of 15 questions you will be given a price range. This new tool, along with webinars we've hosted, should be very useful in your planning.
As always, we look forward to talking with you and we hope that you find this exercise helpful along your journey.
I would really appreciate your feedback on the Triumph Modular Building Cost Configurator™, particularly from professional cost estimators in the construction field.