Predesigned Modular Housing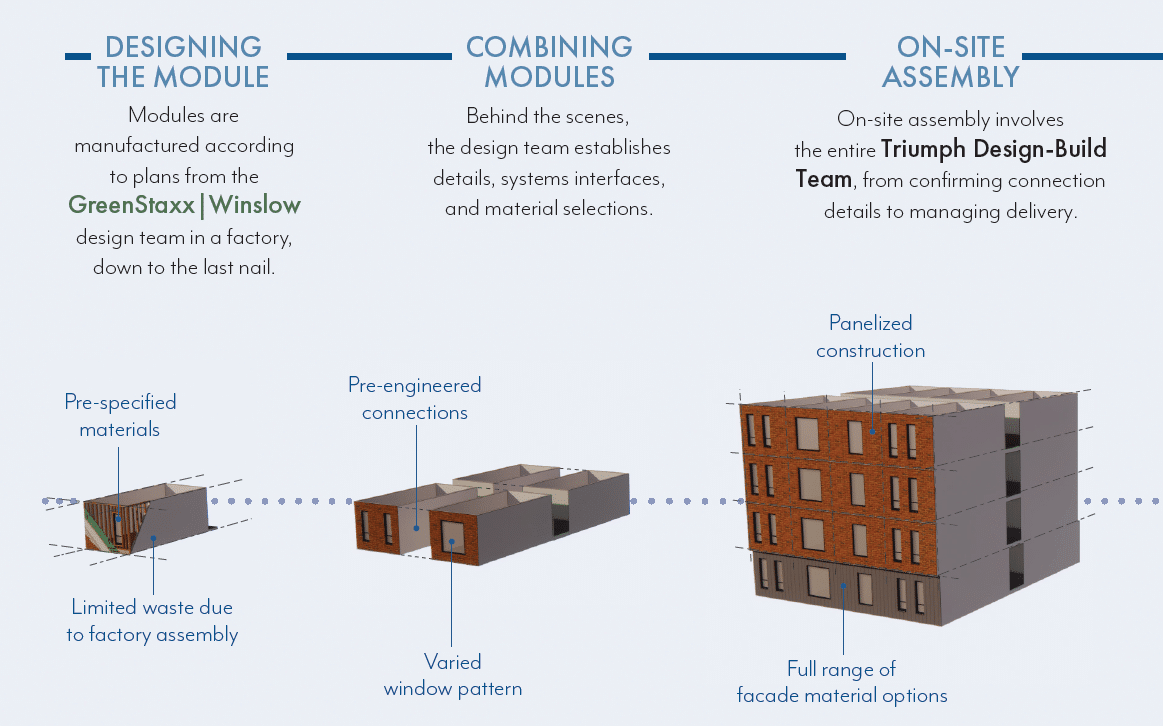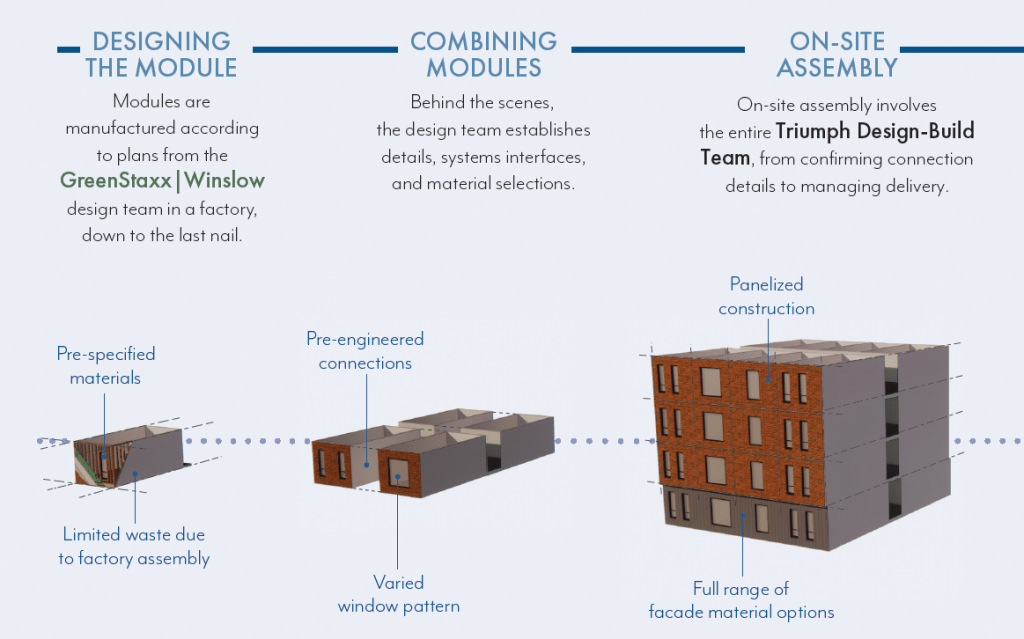 PHASE 1: PLANNING & DESIGN
Working with the client, the Triumph Team customizes a set of modules that meet their needs based on the pre-engineered modules from the GreenStaxx library.
Once modules are established, the design team works to join modules, creating a building layout complete with suites, common areas, kitchens, baths, etc.
PHASE 2: PERMITTING & DESIGN COORDINATION
With a set of preliminary plans in hand, we can begin to layout a construction plan and schedule for fast on-site assembly.
As final construction documents are established, the contracting team can coordinate and define responsibilities.
PHASE 3: SITE CONSTRUCTION
While the design team manages finish material selections and oversight, the contracting team is hard at work breaking ground.
As the building takes shape, the designers and engineers work with the contracting team to deliver the finished product.
» View Triumph's Breakthrough Solution in Multi-Family Housing Flipbook «
THE FINISHED PRODUCT
Just like any traditional project, the Triumph Design-Build Team project delivery includes everything from landscape design to sustainability consultation…it's simply delivered faster.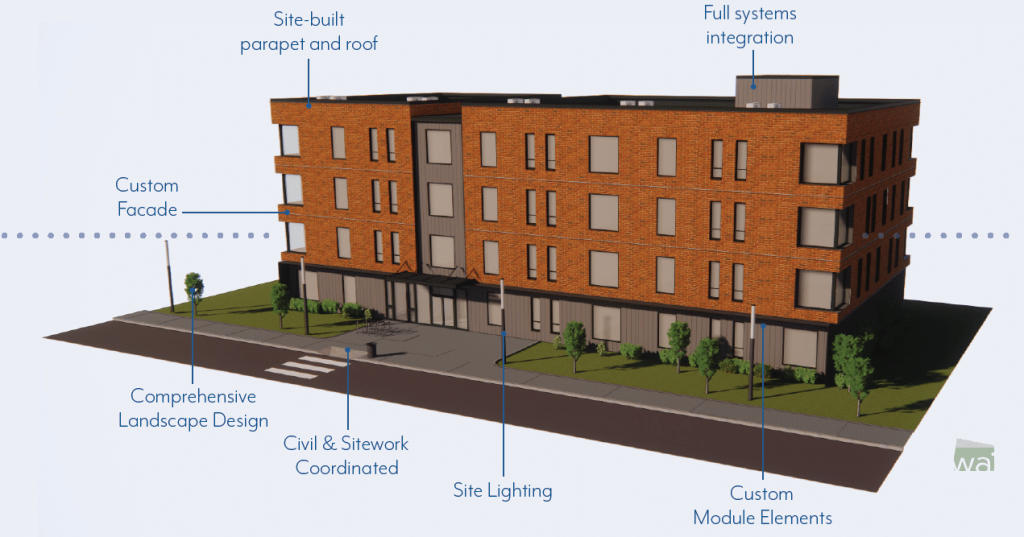 HEALTHY, SUSTAINABLE, SMART
The Triumph Design-Build Team is committed to designing and delivering housing that provides capabilities and options to achieve the highest levels of quality and performance.
From design to construction, our focus on high performance throughout includes:
ENERGY EFFICIENCY – Our designs deliver high levels of energy efficiency meeting HERS, Energy Star and LEED requirements. In addition, we offer Passive House and solar power generation options for schools that want to achieve the highest levels of energy efficiency.
HEALTHY – Our building systems deliver high levels of air freshness, circulation, moisture and heat recovery, particle filtration, and low energy, full spectrum lighting for improved moods.
SUSTAINABLE – By using a modular, factory-based process we significantly reduce waste and on-site disruption. In addition, all of our materials are selected to be durable, healthy, responsibly sourced, renewable, and with low environmental impact.
SMART – Advanced Internet, WIFI and IoT (internet of things) systems now essential for meeting client expectations, delivering effective learning and building management. We can deliver a wide range of options based on client requirements including pervasive WIFI, building and room access controls, security systems, heating and cooling controls, and Building Management information and systems.