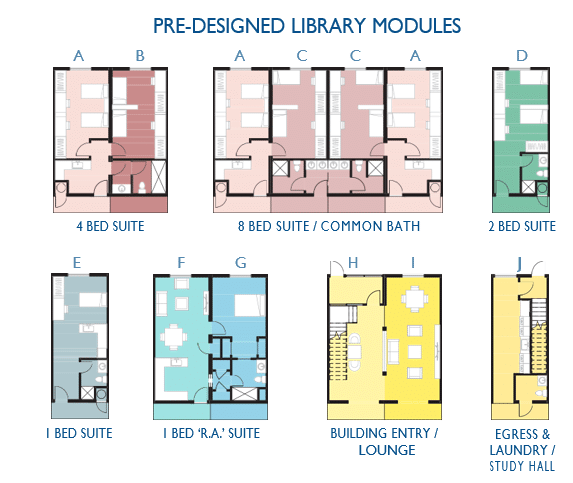 Predesigned Student Housing Modules
The GreenStaxx|Winslow solution includes a library of patented, standardized, and predesigned, pre-engineered modules or "Kit of Parts" that can be assembled to provide a wide range of student housing configurations and requirements. Modules will be equipped with modular furniture to allow each student to individualize their space. This approach speeds up the design process and provides significant data upfront for fast feasibility and cost analysis.
» View Triumph's Breakthrough Solution in Student Housing Flipbook «
A Customized Building Solution
We also offer options for further building and unit layout customization to ensure that each building and project can be unique.
In addition, a complete specification is provided for each module – bathrooms, HVAC systems, flooring, and lighting to provide the highest levels of energy efficiency and sustainability. The modules are then fabricated by the Modular manufacturer based on these specifications with extensive quality control on the factory.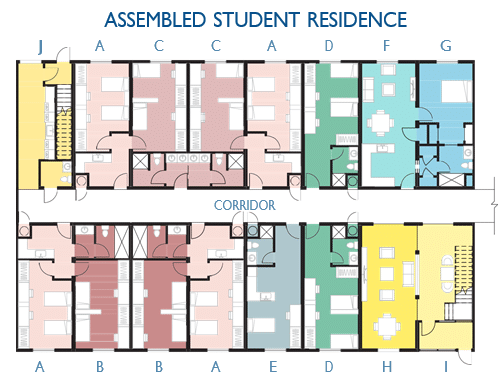 Triumph offers clients the ability to choose their own structural system.