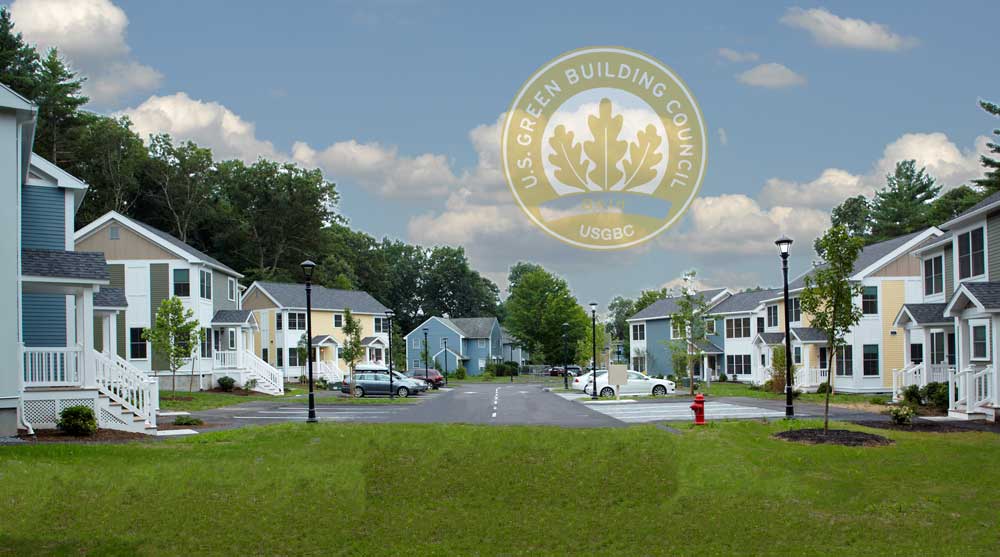 Sustainable Modular Buildings – Green Modular Design
The efficient use of labor and materials make permanent modular construction inherently greener than most conventionally built structures. Green modular design offers sustainability benefits. The controlled off-site construction benefits include:
Fewer material deliveries and transportation
Fewer job site impacts
Reduction in waste, and pollutants
Fewer losses, misplacements
Increased worker safety
Triumph partners with architects and manufacturers to create award-winning modular buildings that utilize the latest in sustainable building design principles. Whether you are seeking to meet the LEED® standards set by the U.S. Green Building Council or are trying to achieve greater energy efficiency, Triumph can help you "go green." Green building design features include:
Environmentally friendly insulation
Low to no VOC interior wall and floor finishes
Improved day lighting
White roofing to reflect heat
Energy-efficient utility systems
Entrance vestibules for improved HVAC efficiency
Occupancy sensors for lights and heating systems
Recycled carpet tiles to reduce landfill waste
In addition, several members of our project team hold LEED® credentials.
Our multi-unit residential project in Acton, McCarthy Village obtained a LEED®Gold designation.