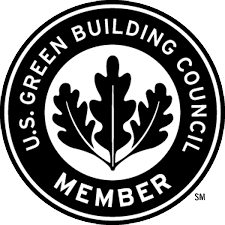 LEED, or Leadership in Energy & Environmental Design, is a green building certification program. It recognises best-in-class building strategies and practices. To receive LEED certification, building projects satisfy prerequisites and earn points to achieve different levels of certification. Prerequisites and credits differ for each rating system, and teams choose the best fit for their project. For more information, visit the U.S. Green Build Council LEED site to learn about the program and its many benefits.
Creating an energy efficient building is a desirable goal for developers, owners, and occupants. Building green saves on energy and waste costs and limits the negative impact on the environment. At Triumph Modular, we welcome the opportunity to work with clients to design modular buildings with green goals in mind. We work with clients to thoughtfully choose materials and carefully engineer efficient mechanical systems to meet LEED® standards. In addition, we can also work with clients to meet other green building rating systems.
Triumph's project management team fosters a collaborative approach combined with integrated upfront design process. LEED® recognizes our methods as a cornerstone of the whole-building approach.
Read about the Modular's Advantages in LEED Rating System by Robert Kobet, AIA, LEED-AP.