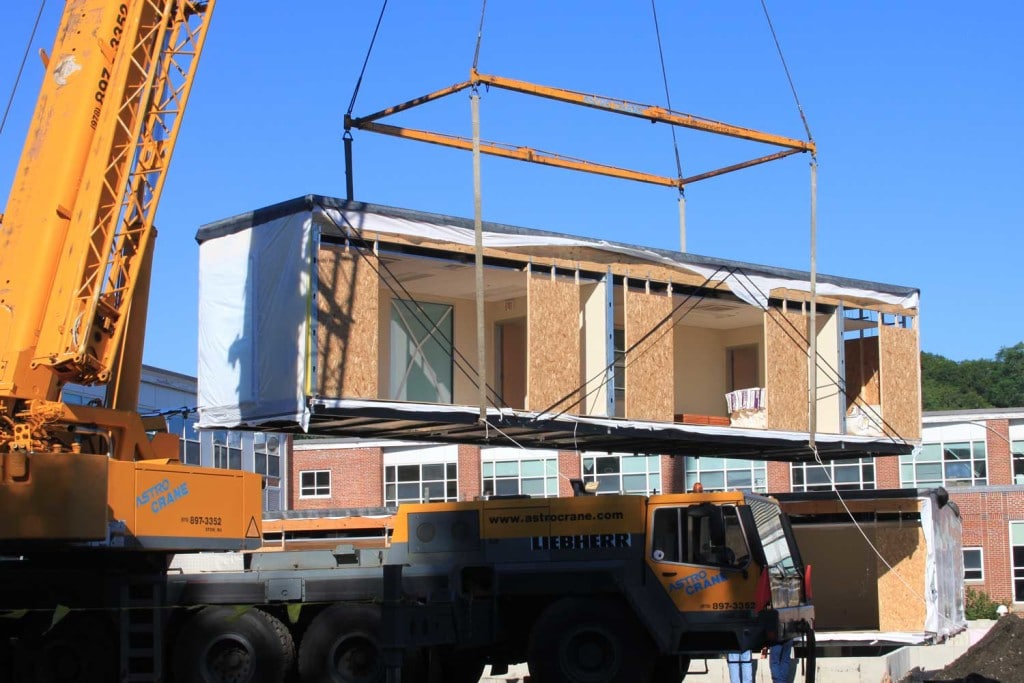 Modular Construction Management
As the leader and pioneer specialty contractor in commercial modular construction, Triumph is here to guide you through the process from modular building design through occupancy.
As a design-build specialty contractor, Triumph Modular has the knowledge and expertise to efficiently erect projects that range from small additions to large freestanding buildings.
Construction Manager at Risk (known as CM at Risk) minimizes risk for everyone. The experience, wisdom, creativity or engineering skills of AE and CM firms are combined at the table with the client's understanding of requirements. This group has more complete control and unity. Together they command the classic tripod of functional requirements, design and construction. They are non-adversarial. They collaborate to make decisions.
Construction Management Services
Zoning and permits
Site preparation
Logistics
Delivery
Erection
Utility lines
Foundations, landscaping, roads/lots, and much more.
Triumph Modular's construction services division provides experience and resources to navigate through the unique process of module delivery and installation of permanent buildings. As a dealer of temporary buildings for many years, we have grown to understand the engineering, transportation, and rigging requirements as well as design considerations for using modular for permanent buildings. As building size and complexity of projects grew, we added professionals with the expertise and experience in traditional on-site construction. We define our scope of work clearly and inform you of the process associated with modular construction. Our focus remains firmly on our clients through pro-active communication, collaboration, the latest technology, and good old-fashioned hard work.
Triumph provides full project services including site development, foundations, landscaping, parking lots/paving and more across a wide range of industries and has extensive knowledge of the engineering, specification and maintenance and construction requirements associated with projects of almost any size or complexity.