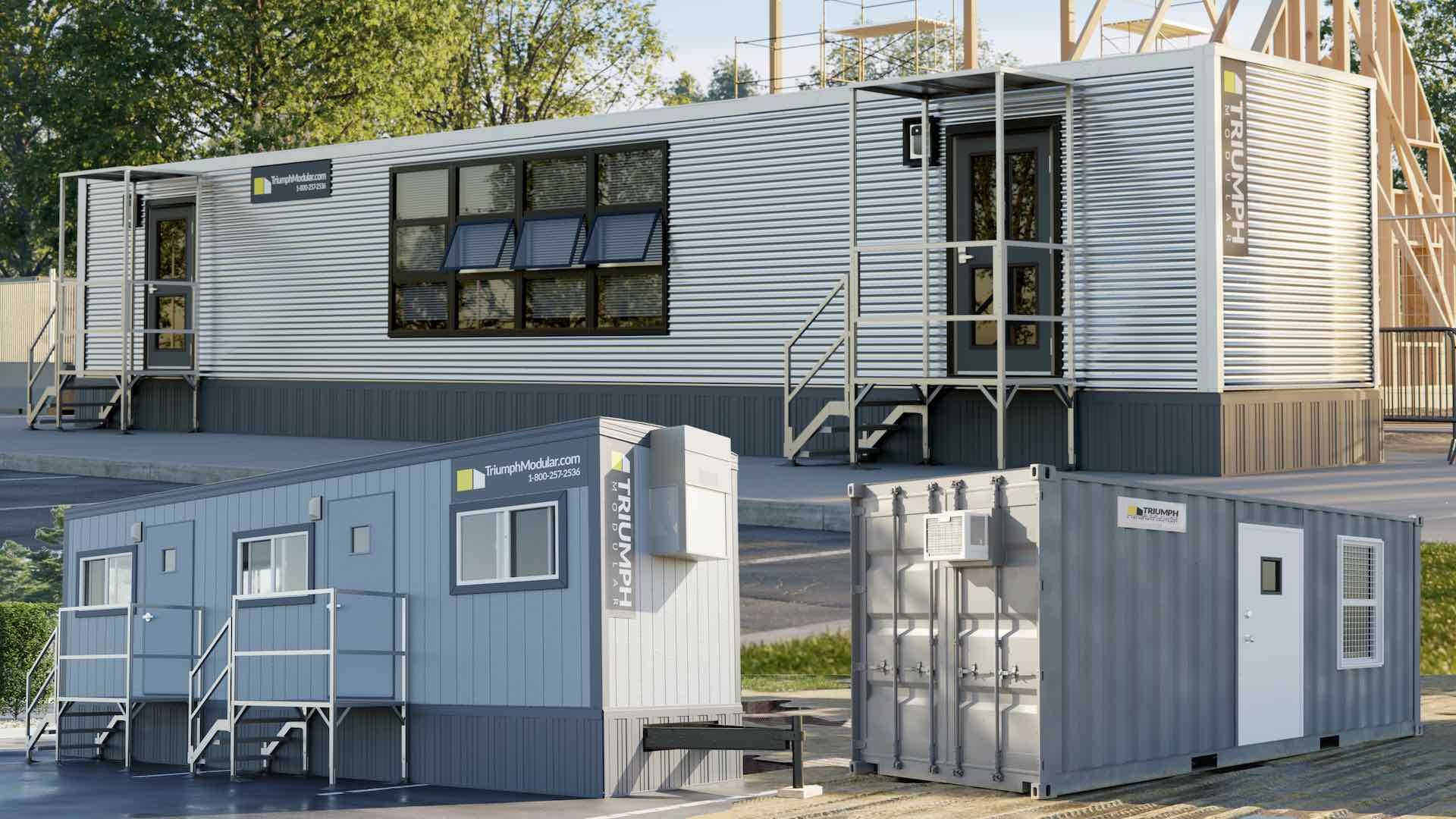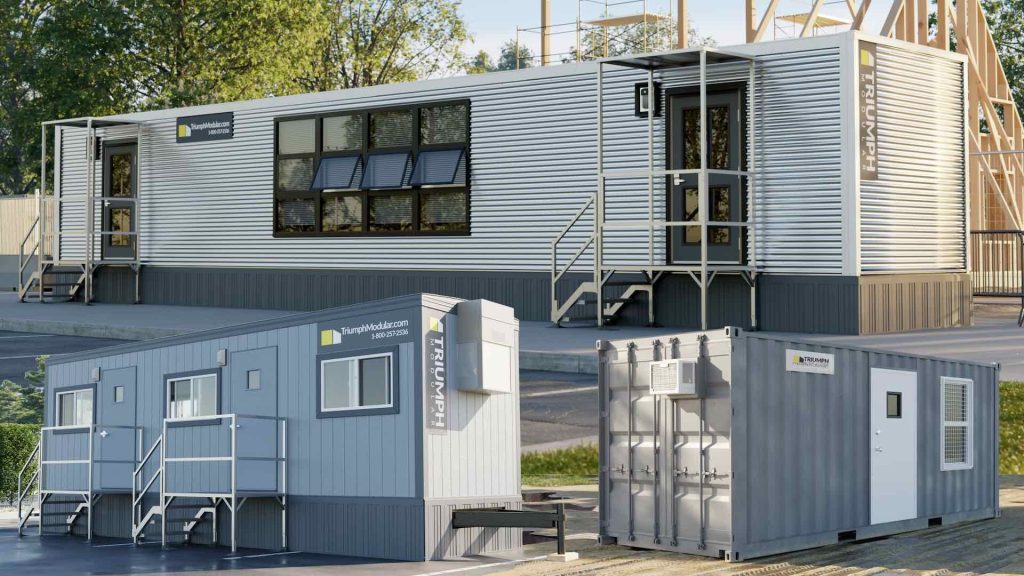 Modular Rental Products
Temporary usage is one of the primary areas where modular construction shines. 
At Triumph Modular, we understand the importance of temporary spaces. Our rental products are ideal for any temporary use case, from classrooms to office space and beyond.
Storage Containers
Triumph Modular's storage containers are the perfect rent or lease solution for businesses spanning all kinds of industries, from construction to commercial property and much more.
Our storage container solutions come in two different sizes:
20-foot length

40-foot length
Both sizes are 8' wide and 8'6" tall.
Mobile Offices
Modular works wonders for office space, and Triumph Modular has you covered. Our mobile office rental fleet comes in a variety of sizes for any size team with all of the office amenities to suit the needs of your business.
Triumph Modular offers two different types of mobile offices:
Mobile office trailers –

Full trailers blocked and leveled with features that vary from unit to unit—ask our modular experts for more information!
Container offices – Ground-level office space built from steel shipping containers. Our all-office containers include heat, air conditioning, and can be equipped with desks, chairs, and other office accessories. Triumph also has office/storage combos available for rent.
Portable Classrooms
The needs of our schools and education facilities are constantly changing. That's why Triumph Modular takes pride in providing top-tier, temporary classroom solutions for the education sector.
Our portable classrooms come in a variety of sizes and styles. For specifics, reach out to our modular experts. We're happy to help you find the ideal portable classroom for your situation.
Modular Buildings
Modular buildings are our specialty. At Triumph Modular, we have a modular building to suit your needs, even if it's only for temporary use. Here, you'll be able to learn more about modular buildings, why they're the perfect solution for temporary space, and get in touch with one of our modular experts for more information on our available inventory.
Available For Lease
At Triumph Modular, our inventory is constantly changing and updating as more buildings come off lease and back to us. These buildings can be re-purposed and used for other industries or kept as they are for businesses in similar situations. These buildings are separated into two categories:
Classroom and educational buildings

All other modular building use groups
We update our inventory as buildings come and go. Check out our page for more information.
FAQ
Looking for more information about our rental products? Our FAQ is here to help you find what you're looking for. Whether you're looking for information about modular rentals or anything else related to modular construction, our experts have the answer.