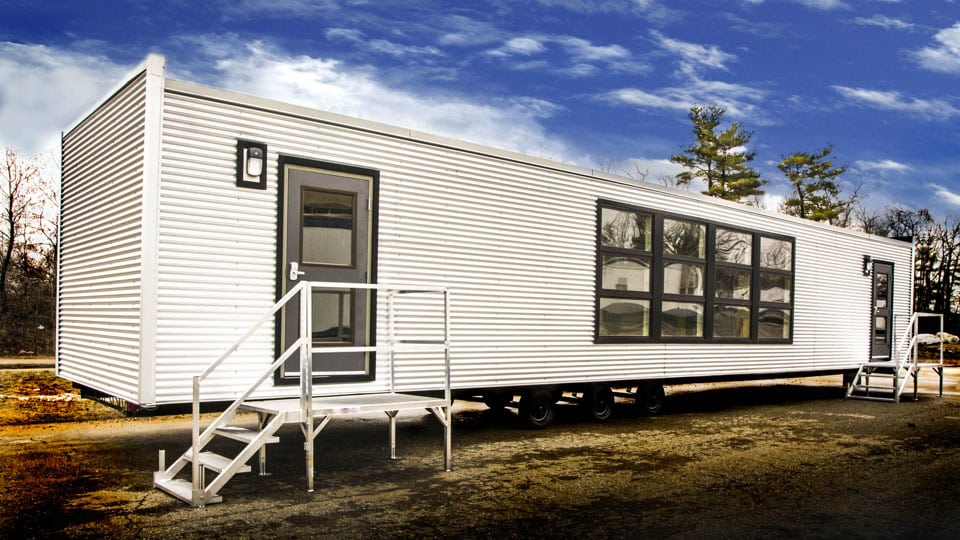 Triumph Modular has a 40 year history in leasing.  Today our mobile offices, office containers, storage containers and multi-unit modular buildings are the most thoughtful in the market place.
SMALLER UNITS
Smaller units for short term are clean and most affordable, for example simple storage for your materials or a temporary office trailer for a construction site for you to look at plans and build the future of New England.
LARGER UNITS
Larger units for longer term space are modern and customizable for example your school or business is looking to expand in size, or in need of high end temporary "swing" space.
Triumph Modular has helped to Redefine the aesthetic and purpose of temporary space.
Growing demand for spaces that promote communication and collaboration – led us to develop a most innovative mobile office called the "Big Room". Our goal is to address your needs while limiting wasted motion, time or expense. Thank you for considering our team.
CUSTOMER TESTIMONIAL
"Your entire team was a pleasure to work with. From dispatch working to the drivers who were patient and skilled in the placement of the trailers despite the access challenges the site presented. Extremely responsive to our needs and dedicated to ensuring a stress-free, straightforward relationship."
Anita Shah , AURORA PRODUCTIONS