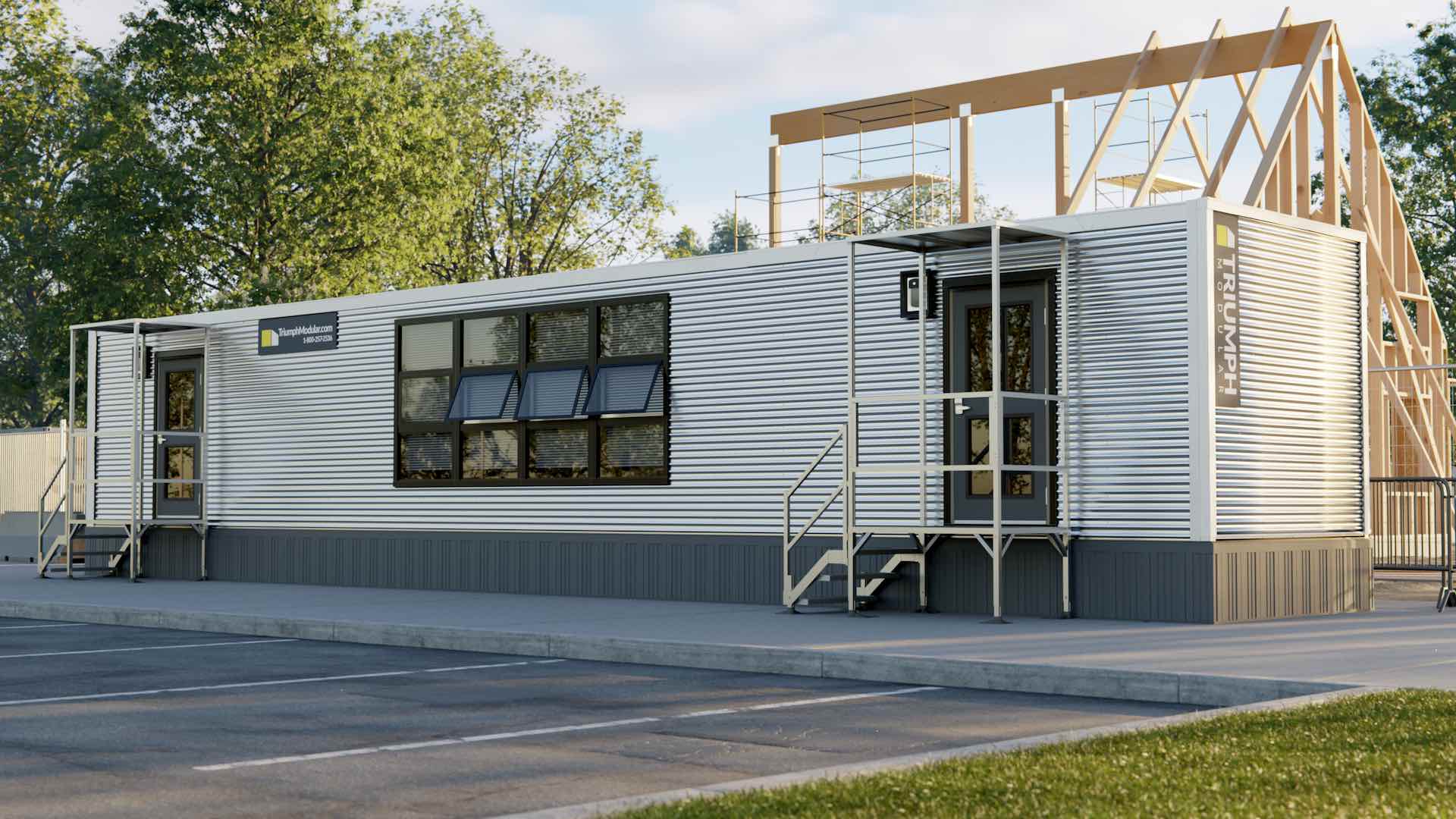 Triumph Modular has a 40-year history of experience leasing and providing space solutions across a variety of industries. Today our mobile offices, mobile office trailers, office containers, storage containers, portable classrooms, and multi-unit modular buildings are the most thoughtful in the marketplace.
Triumph Modular's Mobile Office Division consists of two different types of offices: mobile office trailers and office containers.
Mobile Office Trailers

Triumph Modular's Mobile Office trailers are perfect for both short and long-term use, with leasing and purchasing options available. Mobile office trailer features vary from unit to unit—just ask one of our sales reps for more information. We also offer a premium mobile office trailer unit, Silverline, which are temporary buildings with more premium features.
 Triumph offers the following office trailer sizes: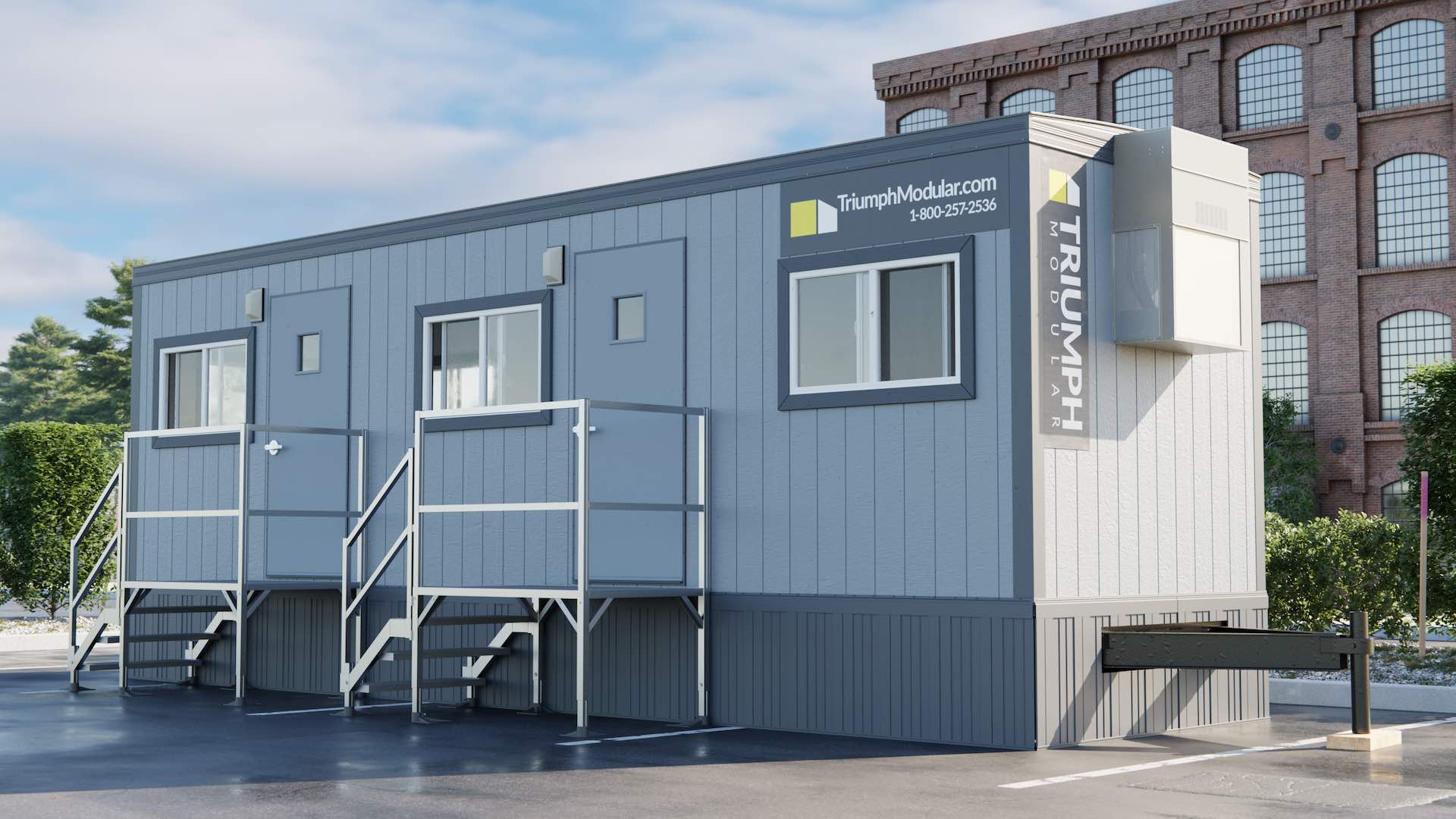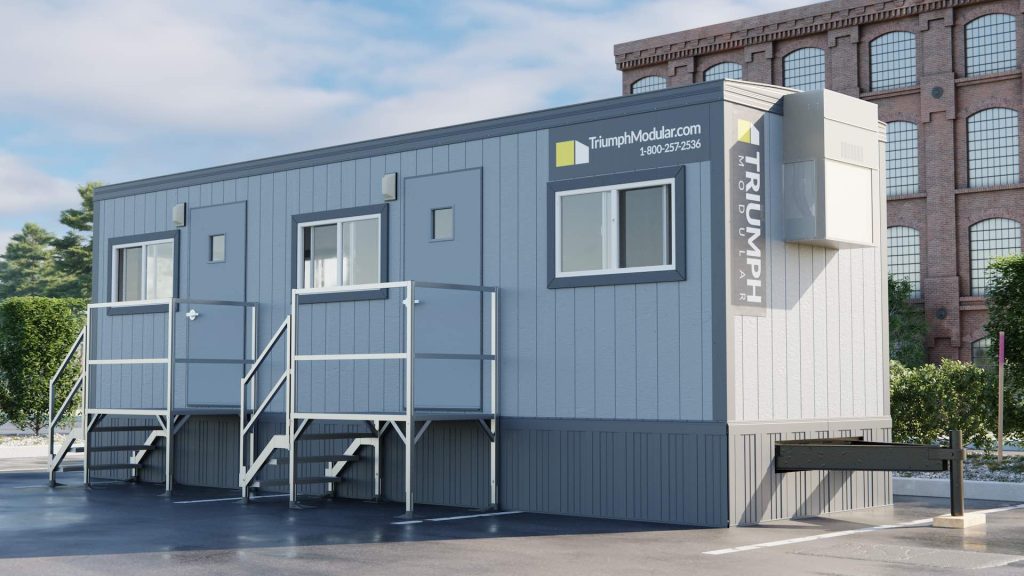 Office Containers

Triumph Modular's Office Containers are convenient, relocatable containers that can be used as offices in multiple industries, from construction sites to the medical sector. Office containers offer ground-level access versus an office trailer that may require stairs and/or a ramp. Triumph's sales team can help outline the various office container features. Office containers are perfect for businesses and individuals looking for quick office solutions with high speed to occupancy.
Office containers are available in the following sizes:
Triumph Modular's Mobile Office Division has a selection of offices to suit the changing needs of businesses across multiple sectors. We have options for short-term leases, long-term leases, and offices for purchase. Don't hesitate to reach out to our expert sales team for more information.
We also offer a variety of furniture solutions that can help make your rental experience even more convenient. We offer solutions for open offices, private offices, breakrooms, conference rooms, and more. Entry solutions with a set of steps and a canopy can complete any office trailer rental.
CUSTOMER TESTIMONIAL
"Your entire team was a pleasure to work with. From dispatch working to the drivers who were patient and skilled in the placement of the trailers despite the access challenges the site presented. Extremely responsive to our needs and dedicated to ensuring a stress-free, straightforward relationship."
Anita Shah, AURORA PRODUCTIONS