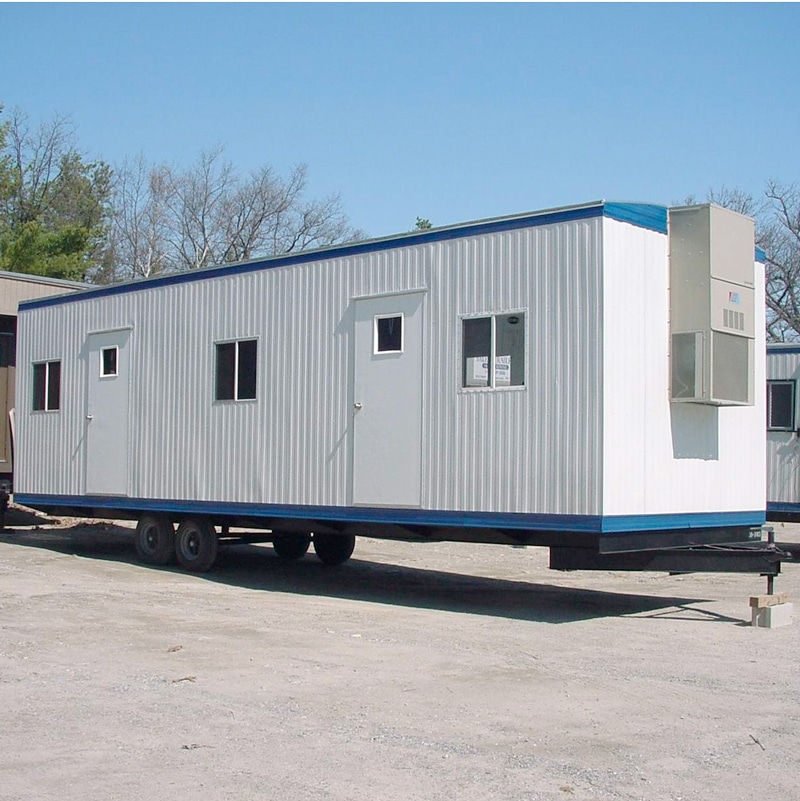 8′ x 32′ Mobile Office Trailer – 224 Square Feet
Portable office trailers are an effective solution for companies in need of extra workspace or a project manager needing a fleet of mobile offices quickly on their project site.
Property management, job site supervision, security, office storage overflow, and seasonal or special event businesses are all terrific uses of 8′ x 32′ construction trailers which offer 224 square feet space.
Our mobile office trailers feature:
DIMENSIONS
Length: 32' Long
Width: 8' Wide
EXTERIOR FINISH
INTERIOR FINISH
ELECTRIC
110-208 volt single phase 60 amp service
HEATING/COOLING
WINDOWS/DOORS
OTHER (Optional)
Built-in desks with file cabinet
Built-in plan table
Private office(s)
Optional restroom
Door, window, and partition locations may vary depending on the manufacturer.