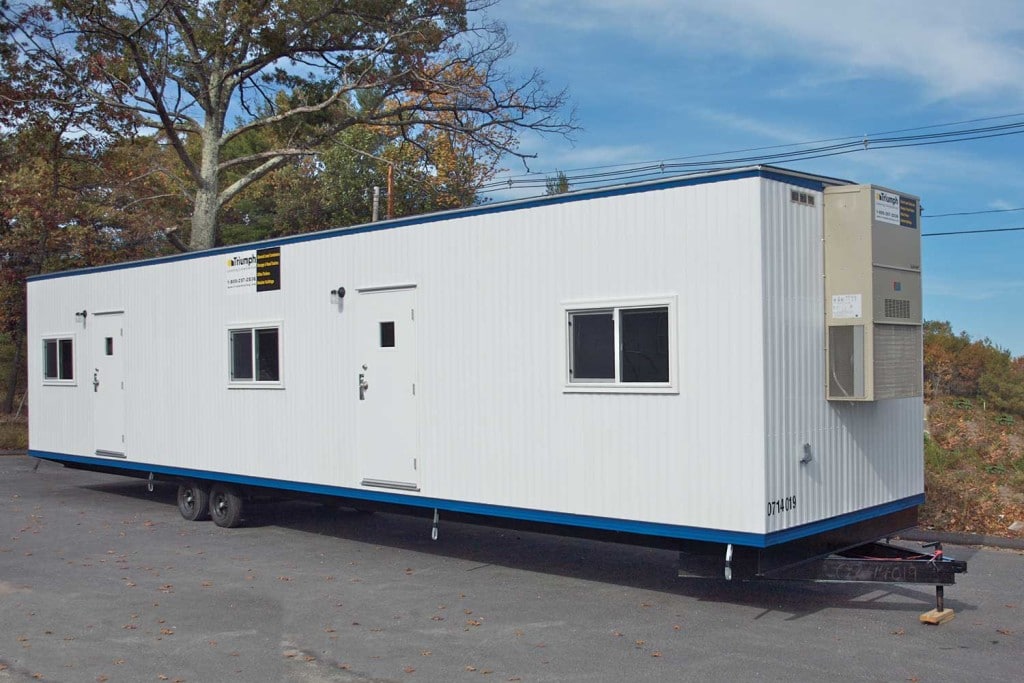 The 10′ x 50′ mobile office provides a comfortable space with convenient storage for wide-range applications. The modern, sleek mobile office includes ceiling lights, horizontal slider windows, and central heating/cooling.
SKU: 4800 Category: 10′ Wide Mobile Office
Description:
10′ x 50′ Mobile Office 460 Square Feet of Office Space
Ideal for property management, job site supervision, security, office storage overflow, and seasonal or special event businesses
Additional Information
EXTERIOR FINISH
Aluminum or T1-11 Wood Sided
INTERIOR FINISH
ELECTRIC
110-208 volt single phase 100 amp service
HEATING/COOLING
WINDOWS/DOORS
OTHER (Optional)
Private office(s)
Optional restroom
Door, window, and partition locations may vary depending on the manufacturer.