Modular Buildings for Sale or Lease
Predesigned, pre-priced, and available from the factory within several months of order. Due to global supply chain issues and factory line time availability, the time frame varies. Please contact us for a specific timeline.
We have modular buildings for various purposes, including offices, banks, medical clinics, retail, and custom applications.
Our inventory changes regularly. Please contact a representative at 1-800-257-2536 and find out what is available in your local area.
Sprout Space Modular Classroom
Sprout Space is a modular classroom designed for permanence with flexibility for relocation. The life cycle design is for longevity but adapts to change. Thus, our Sprout Space sustainable architecture model delivers the first high-performance modular classroom designed by architects who focus on schools.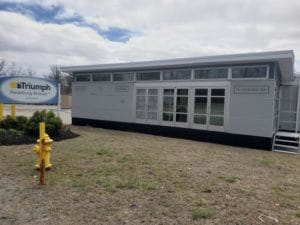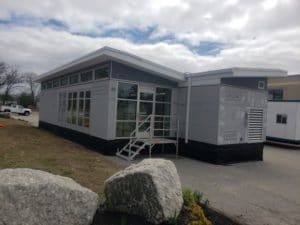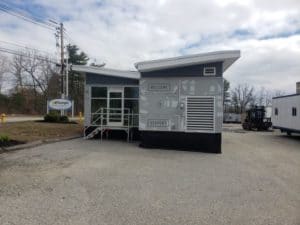 Custom 2-Plex Office
1440 st ft 2-plex office with custom features. It contains a large main office, a smaller second office, two ADA-accessible full bathrooms, a kitchen, a lunchroom, and a locker room.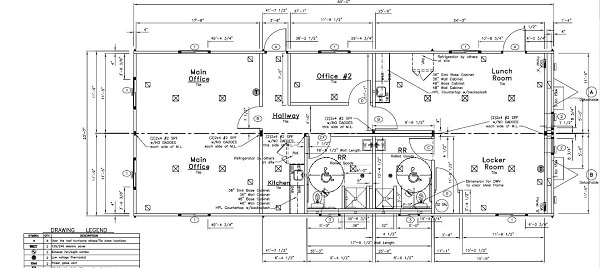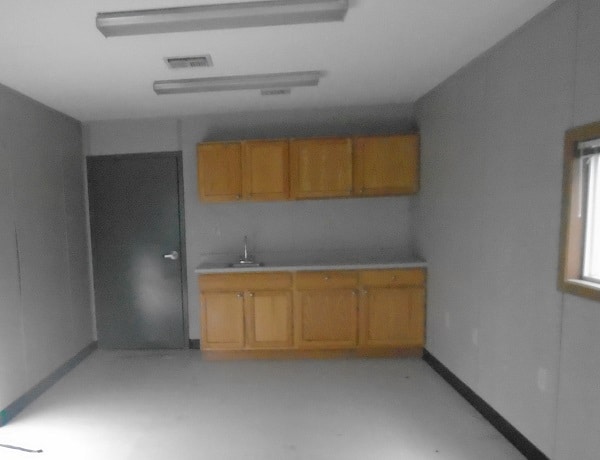 Modular Banks
A fully operable Bank, featuring high-end finishes, ATM Vestibule, Teller Counters with associated security spaces, private offices, and lounge.  See Floor plan below: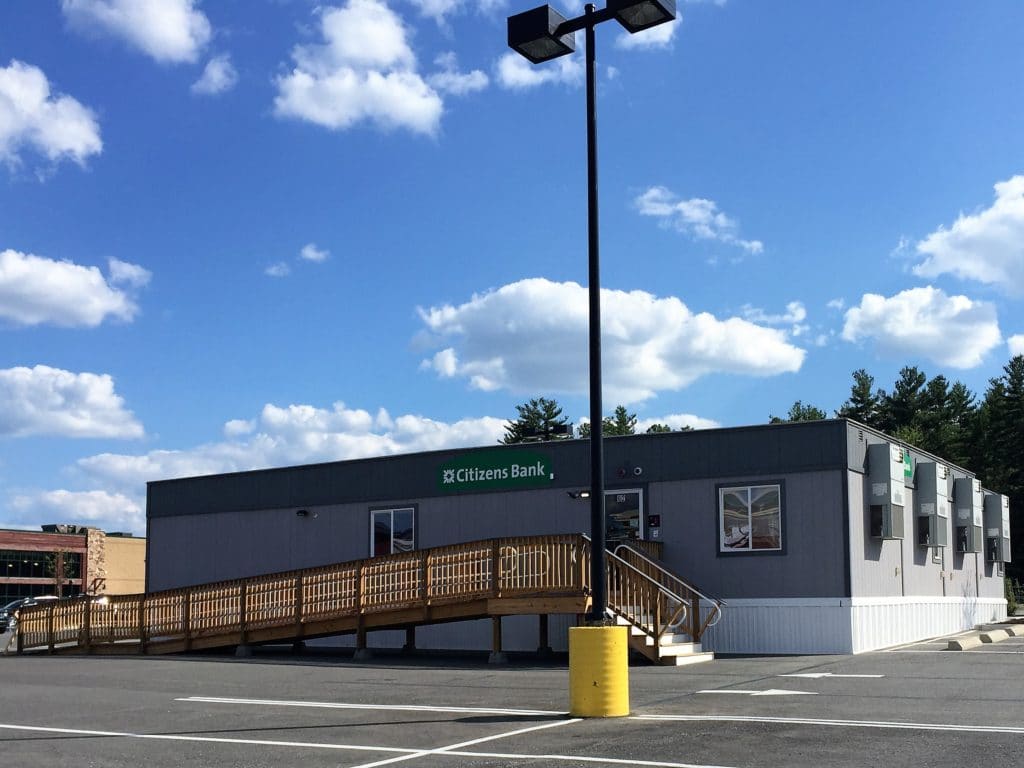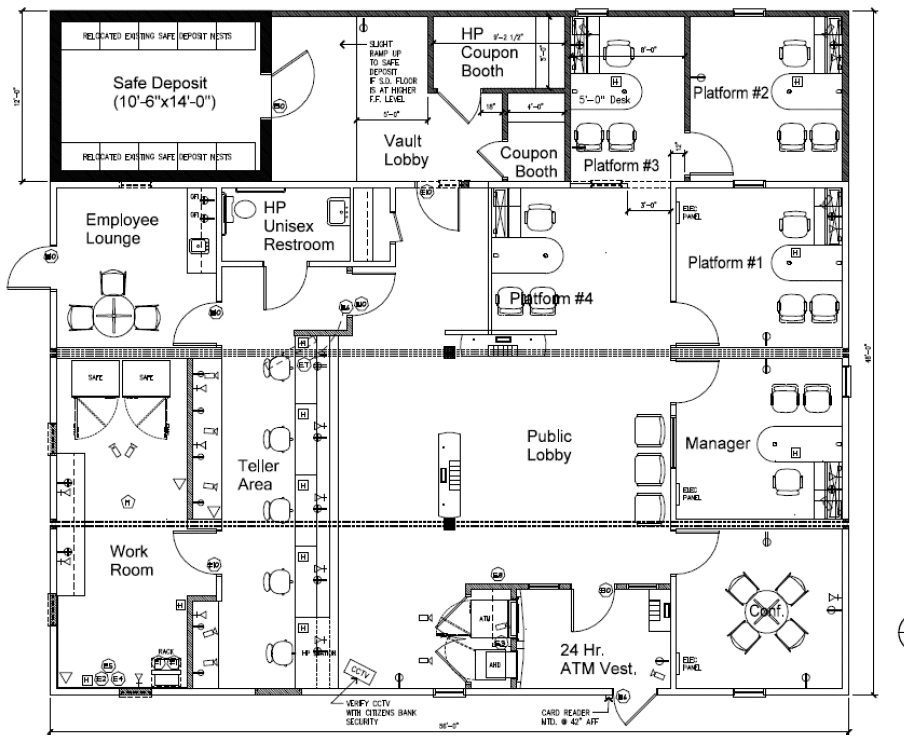 7-Plex Office
Each module is 12′ x 60′, or 720 sq feet, for up to 5040 sq feet for all 7 modules. This complex is perfect for office space with conference rooms, a break room with a sink and fridge, 4×6 workspaces, collaboration space with open tables, and a telephone/data utility closet.