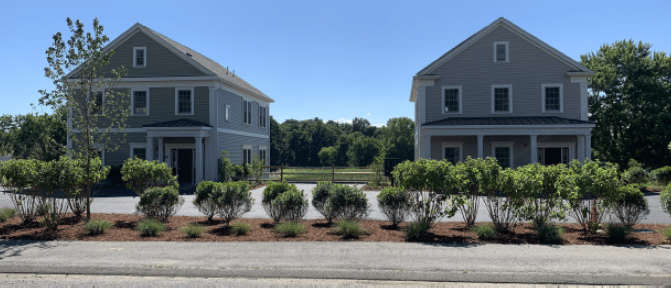 LexHAB Farmview: An example of how modular housing can rival the look of traditionally-built houses. Each house has three affordable housing units.
Commercial Modular Housing
The modular building process carries over perfectly to housing, providing many benefits over their traditionally-built counterparts. At Triumph Modular, we offer state-of-the-art, permanently designed housing through partnerships with distinguished modular design and construction firms. We have extensive experience developing affordable multi-family homes and student housing.
So, why choose modular housing?
Triumph Modular will provide a uniquely high-quality-to-cost ratio. The costs of the modular building components are fixed. People have been asked to choose between quality, speed, and price for years. Finally, you can have all three.
Modular Housing Advantages:
Speed to occupancy – The modular building process cuts down the build time significantly by allowing on-site and off-site work to start simultaneously. Homeowners can move into their new homes in record time!
Cost predictability – Costs are important—especially when it comes to housing. When design changes are kept to a minimum, modular housing provides maximum cost predictability.
Less waste – While traditional construction sites tend to produce more waste, choosing modular for housing projects helps reduce material waste and promotes the recycling of unused materials. It also has far less site impact, which is crucial in student housing applications.
Energy efficiency – A controlled factory environment allows modular construction to use different energy-saving practices and materials—for example, certain sealants can be applied to typically hard-to-reach areas.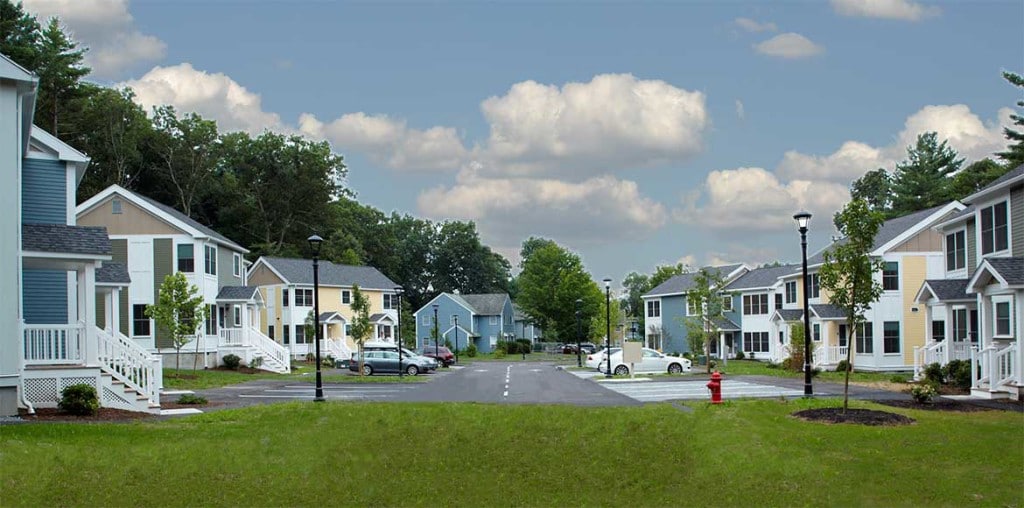 The Acton Housing Authority: Six two-story buildings with 12 affordable housing units. The project achieved a LEED Gold Certification!
Why Triumph for Commercial Modular Housing?
Why should you work with Triumph Modular to build your affordable housing development, small-scale multi-family property, or residence hall?
Most combined experience in New England at permanent modular construction (Click here to see over 16 successful highly custom and complex permanent installations using "off-site built" modules ).
Repetitive teams using repetitive processes and building plans.
Pre-established strong relationships with manufacturers.
Pre-engaged architects with modular experience.
Fixed cost of professional services, design, and engineering.
Reliable guaranteed max price in 90 days.
Experienced in all major contract forms.
Backed, bonded, and financially strong since 1981.
A proprietary process that provides the required controls and guard rails to achieve, limited change order guarantees, and firm schedule commitments.
Our housing and residential focus works best when we hold the architecture under our contract so that our clients have a single point of contact. The size of our projects matters too—we work best with low-rise, 3-story maximum buildings (current maximum given MFG capacities) with a wood frame, over basement, podium, or frost wall with a crawl space.
Triumph Modular allows you to create completely custom site plans and floor plans to suit your needs. You'll work with an architect to design your own plans prior to the prefabrication process. Check out examples of our past projects here.
Ready to get started? Our sales professionals can help. Learn more about our pricing and request a quote today!