How to Succeed with Permanent Modular
Modular construction, also known as volumetric and prefabricated building, refers to a method of building an off-site structure to be delivered for final assembly. Modular buildings are typically built 60 to 90 percent off-site in a three-dimensional form: constructed at one location and then used by occupants at another.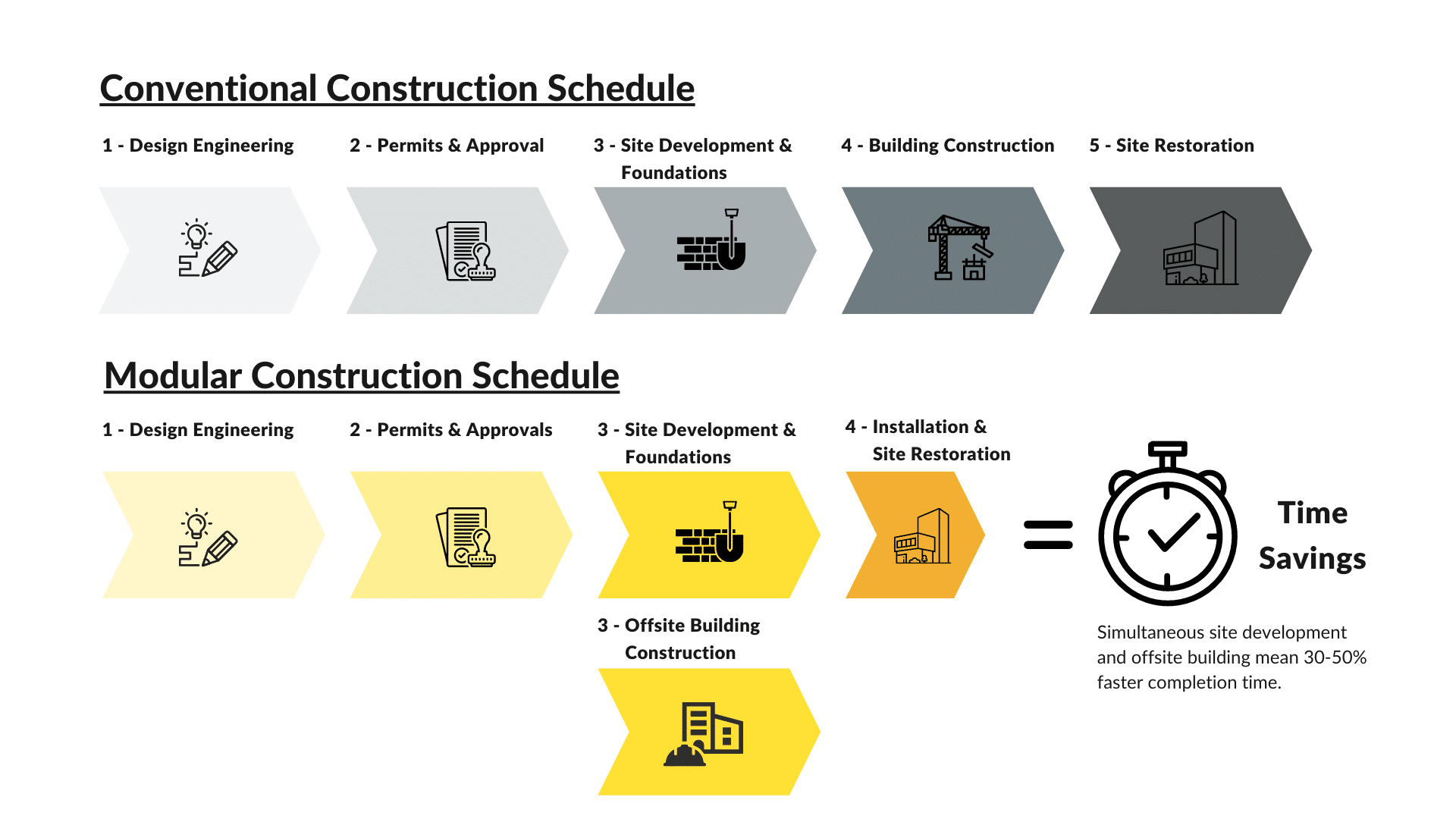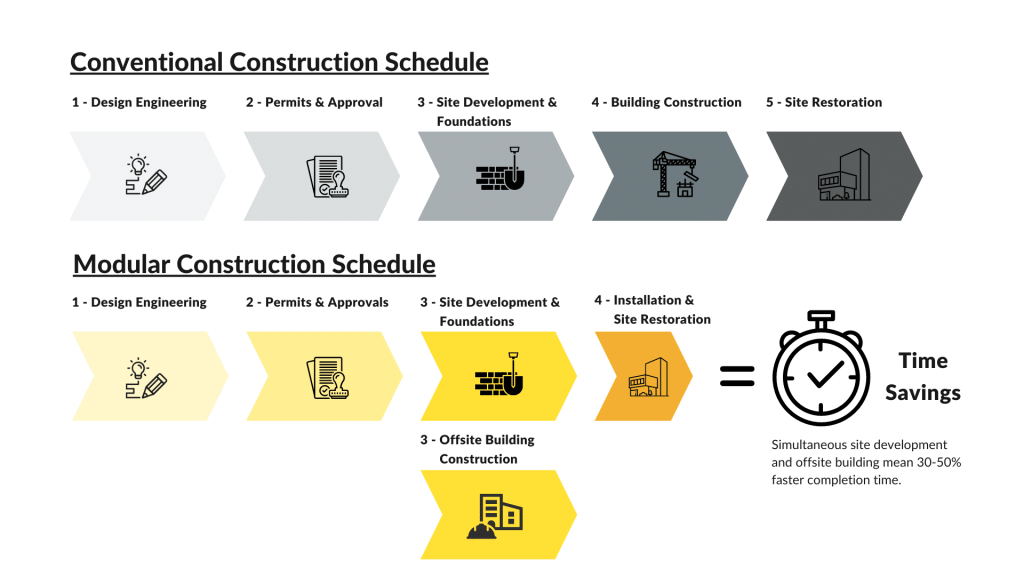 While modules are being constructed in a factory, site work is occurring at the same time. This allows for earlier building occupancy and contributes to a much shorter overall construction period. This process can often reduce the length of modular construction projects by half of conventional, stick-built construction with the same life expectancy as traditionally built buildings.
The stages of permanent modular construction
Design approval by end user and any regulating authorities
Assembly of modular components in a controlled environment
Transportation of modules to project site
Erection of modular units to form a finished building
Getting started with modular construction requires the smart application of modular building practices. Pros and cons exist for every potential modular building project regardless of timeline, size, and complexity.
| | |
| --- | --- |
| Modular Construction Pros | Modular Construction Cons |
| Speed to occupancy | Module transporting cost |
| Cost predictability | Delivery logistics at the job site |
| Consistency from a controlled environment | Maneuverability of buildings & heavy equipment on-site |
| Fewer subcontractors needed prior to installation | Less flexibility due to size & shape of standard modules |
| Less site disruption | High ceilings less achievable due to highway transportation restrictions |
| Increased sustainability & less waste | Design & customization requires more pre-planning & coordination |
| Similar durability to traditional construction | Additional permits for trucking, crane set, and remanufacturing/relabeling |
| Less weather dependent  | Line time & factory availability due to supply chain issues |
Pre-planning has the most impact on modular construction speed to occupancy—one of the biggest benefits of choosing modular. If you want to occupy your building as quickly as possible, taking the time to plan out your project far in advance to limit design changes is crucial. 
See the reports below that provide facts about the advantages and savings with "off-site" construction. These resources are also available on our Modular Building Resources page.
Improving Construction Efficiency & Productivity with Modular Construction

(2020, PDF) – This document discusses trends for both the prefabricated process and modular construction in general, including use cases, impacts, cost performance, and more. It also includes five different case studies.

 Permanent Modular Construction, Process, Practice, Performance

(2015, PDF) – This document evaluates the performance of permanent modular construction when compared to traditional construction, with both quantitative and qualitative analysis.

AIA Standard Form of Agreement Between Owner and Contractor

 (2017, PDF) – This most recent document from the AIA outlines an agreement between owners and contractors detailing what is needed from both parties.