Why Temporary Modular Buildings?
In the right situation, temporary modular buildings can provide significant advantages over their traditional construction counterparts. Here are some of the primary reasons why you should consider temporary modular buildings for your next project.
Rapid Deployment
A primary benefit of choosing temporary modular commercial buildings is the rapid deployment of code-compliant space. Whether it's office space, classrooms, or storage, it can be ready and usable far faster than conventional construction buildings.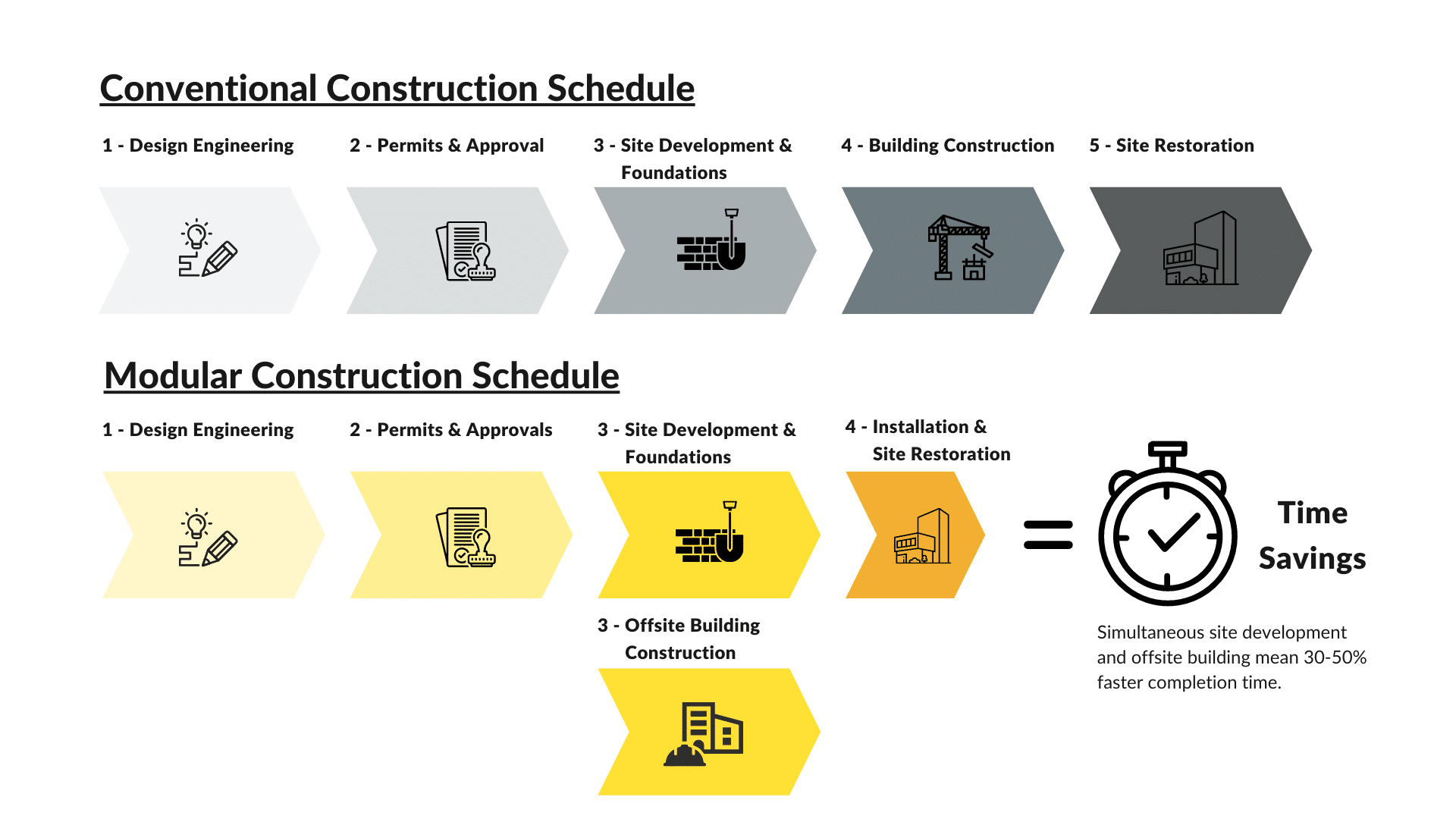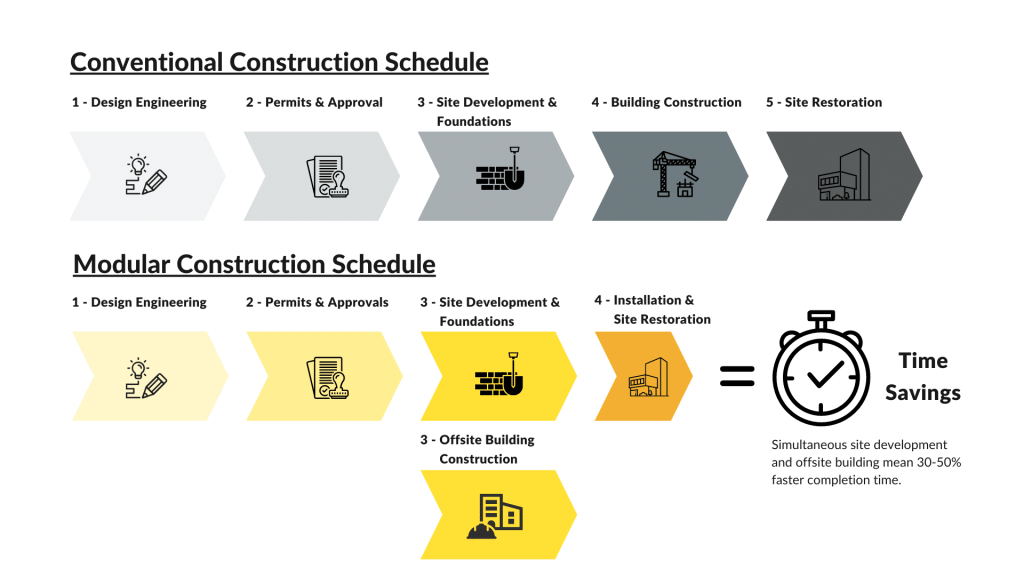 Cost Predictability
Before you commit to a project, knowing how much you will spend is crucial. Modular construction's standardized building processes and a controlled environment for construction provide far better cost predictability than traditional construction—even with temporary buildings. 
Design Creativity
Using highly specialized architects and manufacturers, you can get beautiful and creative modular designs that fit your requirements.  The design of your building can include concrete and steel floors, brick exteriors, sheet-rock interiors, windows, stairwells, elevators, plumbing, lighting, computer hook-ups, heating, air conditioning, and restrooms—it's all up to your preference.
Quality Buildings
Pre-engineered buildings are manufactured in a modern, controlled factory environment and fabricated with precision for a lifetime of trouble-free structural durability. 
Environmental Impact
With a controlled factory environment for buildings, choosing temporary modular buildings keeps waste to a minimum and promotes greener, more sustainable construction—especially when compared to the wasteful practices on a traditional construction site. 
Flexibility
Because they are not site-specific, temporary modular buildings offer the ultimate flexibility—they can be removed or relocated as your needs change. They can also be renovated and/or reconfigured to suit your specific requirements.
Tax Benefits
The IRS considers depreciation differently on a modular building than on a permanent structure. Through a method called "accelerated depreciation," companies can potentially generate significant tax savings in the early years of the building's use. 
For more specifics, we recommend consulting a tax professional.
Simple Financing
Financing with Triumph Modular is simple. We offer a variety of options for our temporary portable buildings for sale or lease. We provide full-scope financing to meet your budget, including building and site preparation. A full-maintenance lease or purchase warranty protects our buildings, and we provide local maintenance crews for quick service.