While there are thousands of websites on the web dedicated to architecture, modular building, and design, few are able to keep us updated with new and interesting information. The following is a list of the 10 best modular building blogs on the web. These blogs were chosen based on the following criteria:
Updated and current content
Inspirational designs & ideas
Beautiful images
Reputable advice
Each share prefab & modular construction projects
---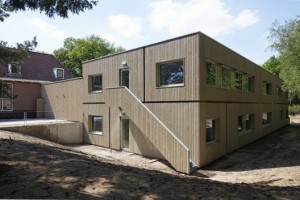 About the Blog 
Arch Daily is a wonderful website that augments architecture from around the world. This website shares various news surrounding the subject of architecture and constantly gives the reader a reason to return.
Why It's Great
This resource is extremely active in sharing information both on the site and on their social media profiles. They also are open about sharing the details of many building projects.
---
Archidose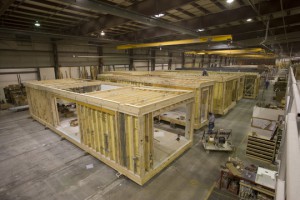 About the Blog 
This architecture website shares general architecture news but also shares prefab and green construction projects from around the world. This website gives a detailed look at what many architects are doing today.
Why It's Great
Archidose shares some of the most amazing architecture photography on the web along with the stories of the architects themselves.
---
ibuildgreen.com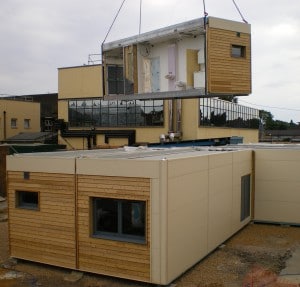 About the Blog 
This modular blog is a great resource for those wanting to learn more about the world of modular building. This resource gives insight into the world of green building which is often synonymous with modular construction.
Why It's Great
iBuildgreen delivers new updates in the realm of prefab and shares educational videos of the modular building process. That's something we can get behind!
---
About the Blog 
Dezeen magazine is a popular website in which you can learn all about modern architecture & design.
Why It's Great
Deezeen offers a magazine-style website that allows viewers to stay current in the world of construction and design. They also share a great deal of unique and exceptional prefabricated building structures.
---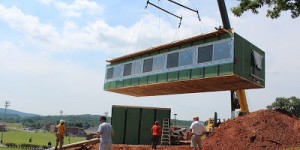 About the Blog 
This modular building blog has been creating useful content about prefab since 2006. They share relevant industry trends and profile projects throughout the country. It is a sharing of the author's knowledge of modular construction and insight gained from an extensive network of modular industry professionals.
Why It's Great
The Modular Home Builder blog gives the reader insight into modular housing projects, what it takes to sell and market them. They also take the time to outline the issues for modular factories and builders and potential ideas to solve each problem.
---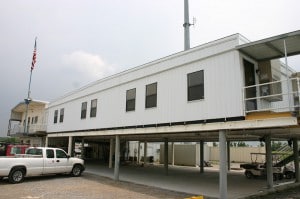 About the Blog
This modular building blog shares some great stories about past job sites. They also share tips and know-how about building throughout the site.
Why It's Great
They show a lot of images and can offer prefab advice across many different industries. This blog has been active for years and continues to offer valuable advice.
---
Ramtechgroup.com
About the Blog 
This modular blog gives the reader a unique perspective of modular construction in the state of Texas. Enjoy wonderful stories relating to the world of modular construction and gain insight into the future of this industry.
Why It's Great
They share local stories and offer insight on how they tailor buildings to their environment. They also create videos to give viewers a more detailed look at what they do.
---
MSpaceholdings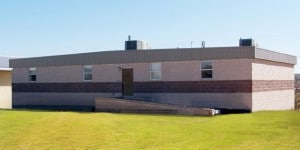 About the Blog 
The MS Spaceholdings blog is a tenured blog that is continually creating content surrounding modular design.
Why It's Great
This modular building blog displays its work and offers insight into the best practices of modular construction. Be sure to view their great collection of photos and videos.
---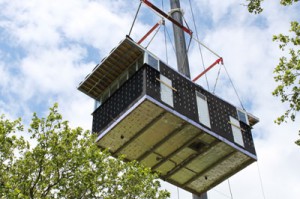 About the Blog 
This prefab blog shares updates in the world of modular and has a great deal of knowledge on the residential side of prefab.
Why It's Great
They share the latest trends in prefab building and what they are doing to keep up. Be sure to view some of their posts focusing on sustainable building methods.
---
Inhabitat.com (modular architecture page)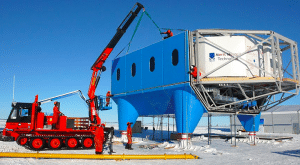 About the Blog 
The last resource on our list is the modular architecture section of  inhabitat.com. This area of their website is filled with cool new designs and concepts in the world of prefab.
Why It's Great
This specific section of Inhabitat.com is able to give readers a unique grasp of the modular industry while the website itself is able to share modular building stories from every corner of the world.
Do you know of a modular building blog that we left out? We would love to hear about it. Be sure to tell us in the comments below or connect with us on social media.
If you like this post, be sure to share it on Twitter or Facebook.