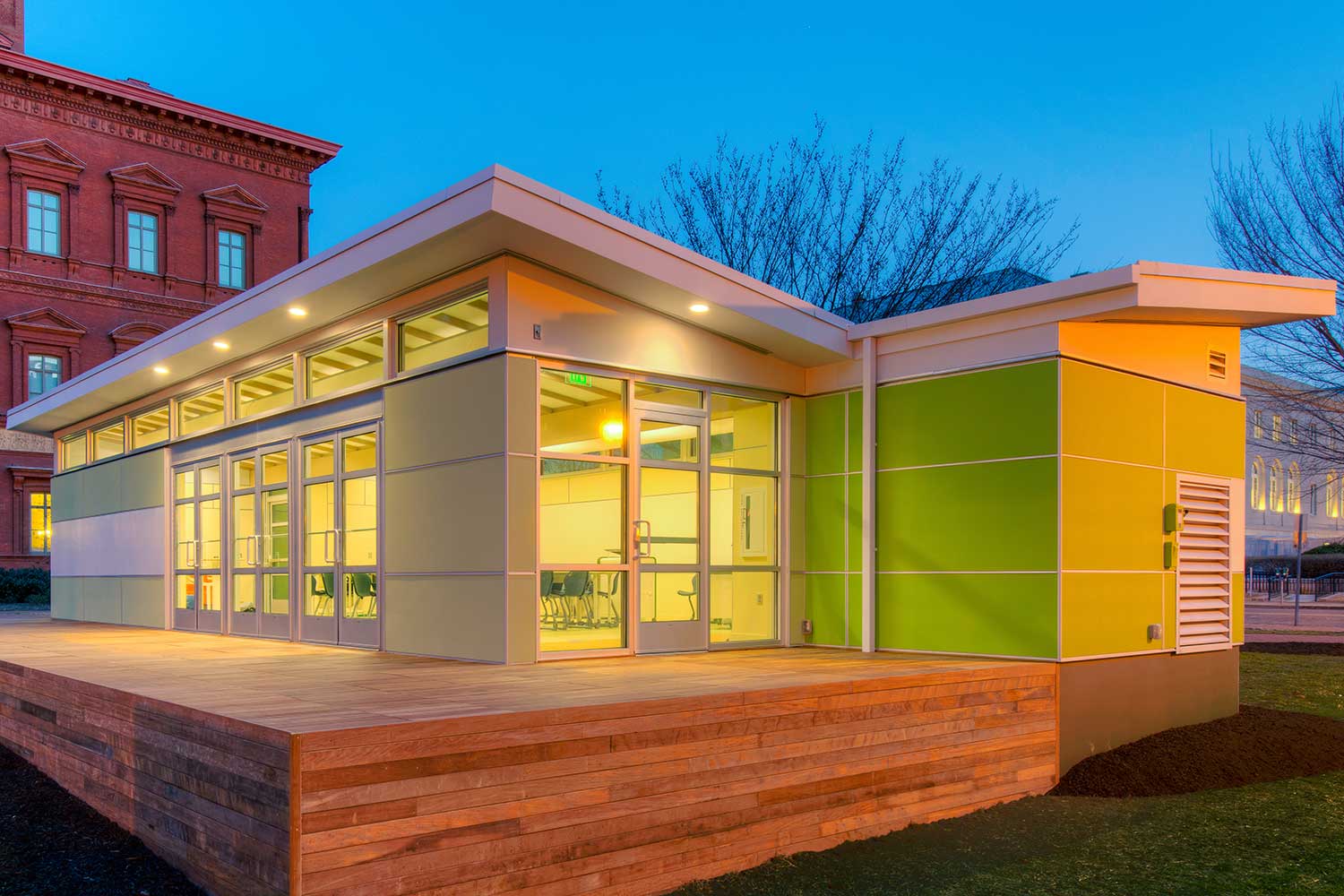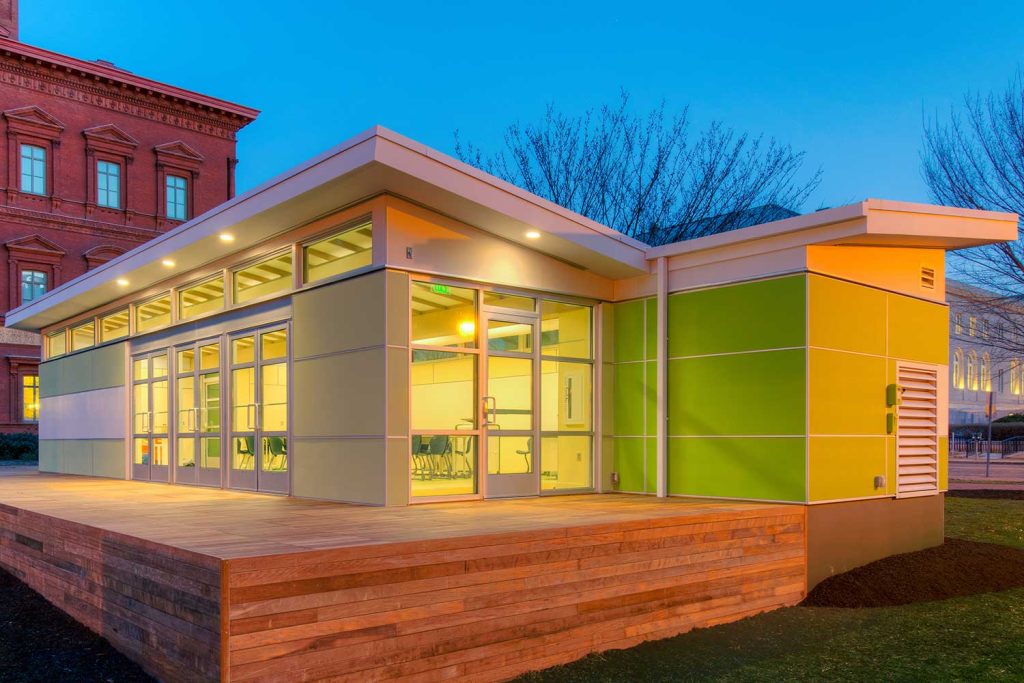 At Triumph Modular, we believe green building means understanding what makes a building healthier and more energy efficient. With that in mind, our aim is to always be sensitive to our long-term impact on the earth. We use construction methods that help reduce our environmental impact.
We understand what it means to design and build with sustainability in mind:
A built environment with natural lighting, improved air quality, and improved acoustics
Environmentally friendly manufacturing using non-toxic or recycled materials
Improved water and energy conservation
Design elements in alignment with the USGBC's LEED program
Green Building Advantages
We believe in the advantages of green buildings and how they benefit not only the environment but the occupants as well.
Modular buildings are themselves inherently sustainable. Here are the green building advantages you can leverage when using modular methods for your project:
Reuse and repurpose modular buildings: Modular buildings can be disassembled, relocated, and refurbished for new use. This reduces the demand for raw materials typically required to create a new building from scratch.
Reducing material waste: Through well-controlled, factory-setting material procurement, modular construction helps reduce material waste. This makes recycling programs easier to implement, while the indoor environment prevents material waste due to weather damage.
Healthy indoor air quality: Modular construction takes advantage of non-toxic, low-emission materials to improve indoor air quality—a crucial quality for buildings across many industries, such as schools.
What Elements Make Up a Green Building?
A green building is one that is healthy for its occupants and is sensitive to our environment. However, the word "green" in building design and construction needs context. There are so many different levels of quality and sustainability that can be put into buildings. Therefore, working with a credible architect is the best way to ensure you achieve the right level of green certification.
Examples of Basic Green Design Elements:
Formaldehyde-free, low VOC paints and coatings reduce "off-gassing," which can result in dangerous pollution.
White roofing (instead of black) reflects solar heat and reduces air conditioning loads to save energy.
Recycled steel construction produces a structure that is strong, non-combustible, and mold resistant because it's cellulose-free.
Foam boards and spray foams made from renewable resources provide a continuous blanket around the exterior walls and roof, providing superior thermal protection, energy savings, and mold resistance.
Eco-friendly interior wall finishes include medium-density fiberboard (MDF) made from recovered wood fiber. This material slows deforestation and helps preserve natural habitats.
Recycled content carpet tiles help reduce landfill waste.
Improved daylighting: Sun tunnels improve and balance natural lighting; light shelves help bounce more natural light to the center of the room; occupancy sensors conserve energy by turning lights off when people come and go; lights turn dim when natural light reaches proper levels.
A vestibule safeguards the inside rooms from inclement weather, buffers outside noise, and helps retain heating and cooling levels. Walk-off mats scrape dirt and moisture from shoes, improving the life cycle and maintenance of the interior floor finishes.
Energy-efficient, 2-stage HVAC system reduces energy consumption and uses R410A refrigerants that do not harm the ozone layer.
Modular buildings themselves are the ultimate in sustainability in that they can be reused repeatedly.
What is the LEED Rating System for Green Buildings?
The LEED Rating System measures a building's efficiency and environmental impact. Every day, Triumph Modular works with clients to thoughtfully choose materials and carefully engineer efficient mechanical systems to meet LEED® standards. In addition, we can also work with clients to meet other green building rating systems.
There are 4 LEED Certification Levels that determine how green and efficient a building is:
Certified – 40–49 points
Silver – 50–59 points
Gold – 60–79 points
Platinum – 80 points and above
LEED certification includes six categories, with a score tallied from each of these six categories to make up the overall ranking. The scoring system is based on 100 base points, six innovation and design points, and four regional priority points.
Here are the six categories:
Sustainable Sites
Water Efficiency
Energy and Atmosphere
Materials and Resources
Indoor Environmental Quality
Innovation in Design
Triumph's project management team fosters a collaborative approach combined with an integrated upfront design process. LEED® recognizes our methods as a cornerstone of the whole-building approach.
Read more about the benefits of the LEED certification system.