In today's economy, companies and organizations require flexible office space, oftentimes delivered on short notice. What innovative office solutions should managers look for? To start, try looking at hybrid approaches, modular construction, ready delivery, and temporary or permanent options.
Maybe your organization needs a hybrid approach to potential office space. Previously, investments in land and building structures were financially risky. Hence, facility planners increasingly adopt a "hybrid" mindset: new projects start with the assumption that buildings will be modular, and facilities will need to change within 3 to 10 years. Using the hybrid approach, you can use modular buildings like Legos: configure them how you want, and add, remove, or change modules as needed.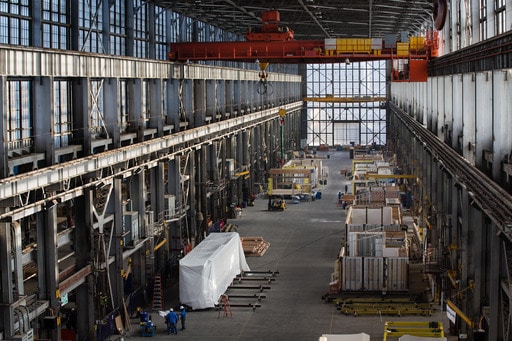 Modular construction is a process where people construct buildings off-site. Under controlled conditions, factories produce buildings using the same materials and specifications. The design is to the same codes and standards as conventionally built facilities – but in about half the time. The buildings come in modules that later fit together on-site. They reflect the identical design intent and specifications of the most sophisticated site-built facility – without compromise.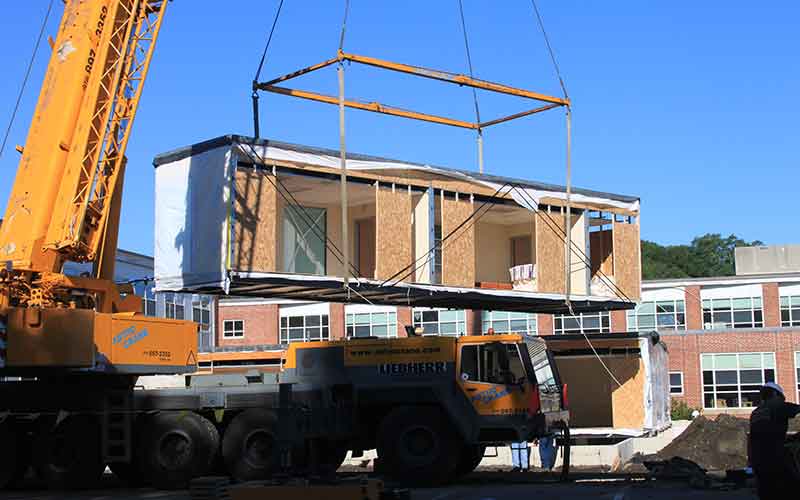 Ready Delivery
As the modular process is so efficient, you can get the building you want, when you want. When you make an order with us, we can have it built and delivered in as little as a few months. Given our large inventory, we can provide high-end offices that are ready to be delivered and set up in only a few weeks! Check out the Featured Buildings for Sale or Lease page.  In the last twenty years, we have provided many buildings to schools and universities. For our current available inventory for immediate use, please visit Featured Modular Classrooms for Sale or Lease.

Temporary and Permanent Solutions
Whether your needs are best served by a temporary or permanent building, you can find one that fits your timeline. For fast and easy short term solutions, try temporary modular. If your organization is looking for a long term building, whether it's for 20 years, 50 years, or even 100 years look no further than permanent modular. These offices are just as high quality as traditionally built structures – but with the added benefit of saving the owner time and money in construction. With modular, you can have the best of all worlds.
To get information about your next office building, click below for Triumph's innovative office solutions!