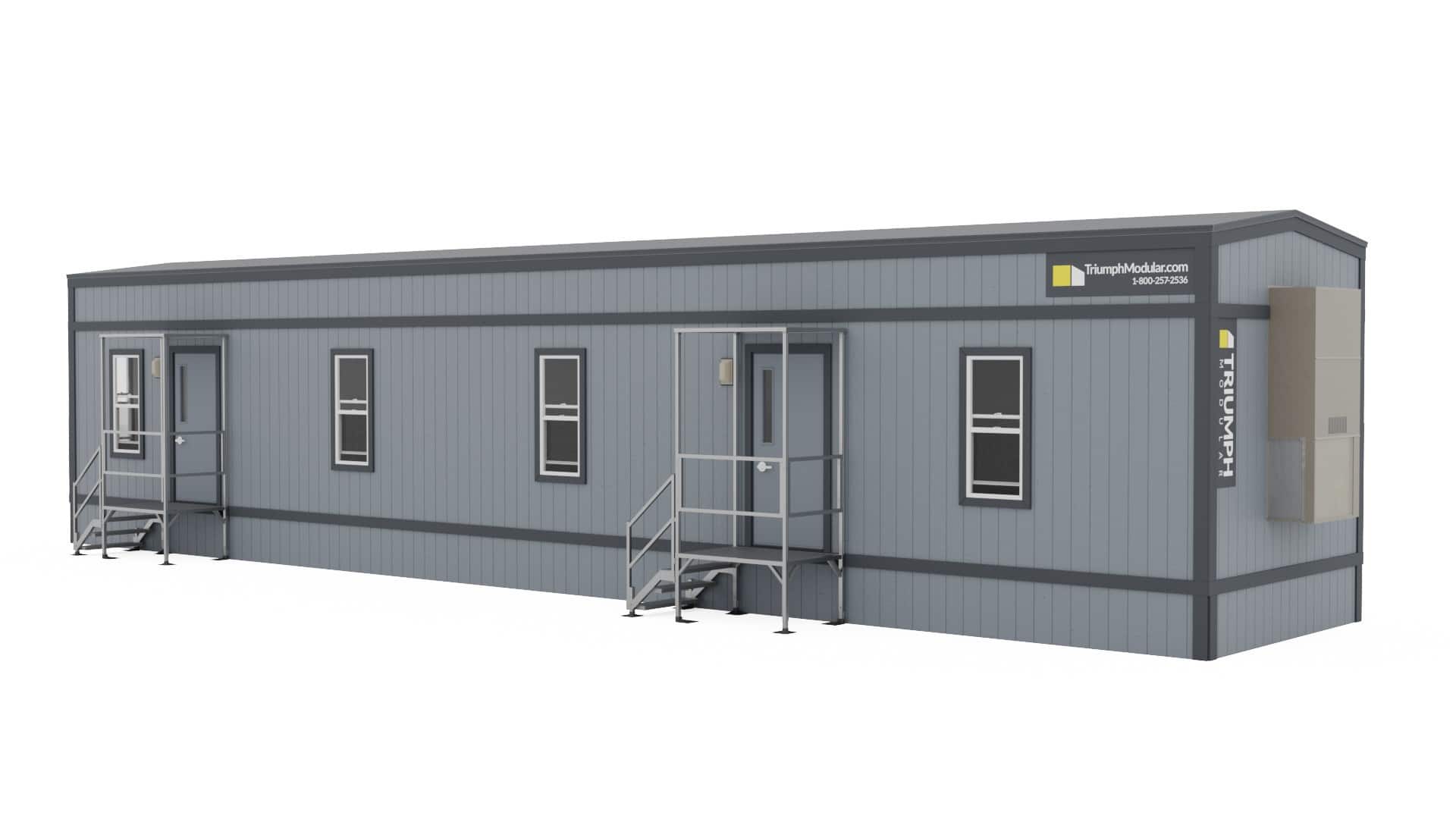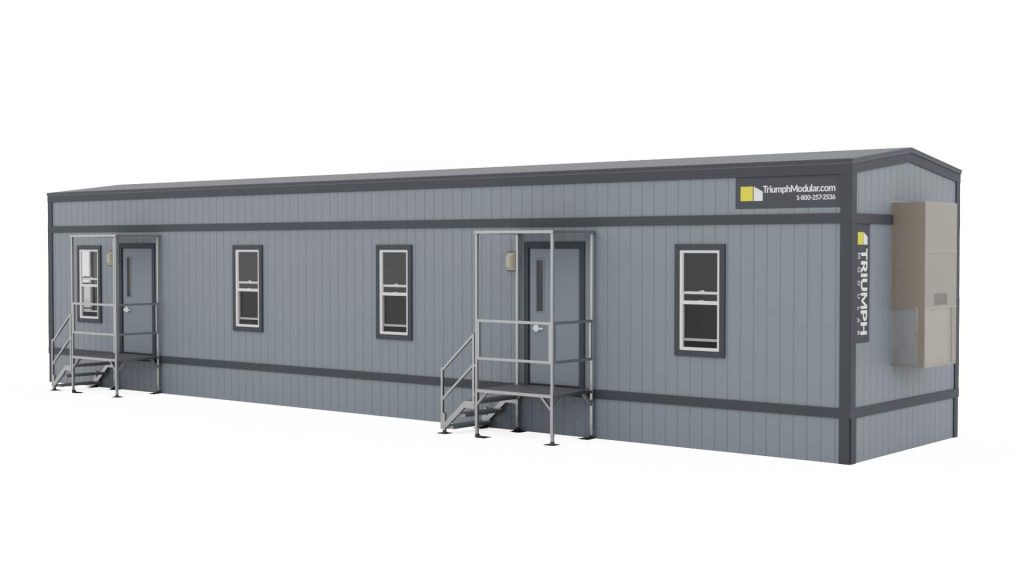 Construction Market
Temporary modular buildings have their roots in construction site trailers, where speed, temporary space, and relocatability are important. Used as standard field offices, construction site, and in-plant buildings are available for immediate delivery.
General Contractors, engineers, and specialty contractors often need space to meet, look at plans during construction.  We provide the cleanest and most well-appointed temporary space in many shapes and sizes, that have addressed these needs for many years.  In addition to our pre-configured floor plans, we do work with our clients to customize to meet specific needs.
A few testimonials: "We depend on Triumph to provide our portable offices, mobile buildings, and storage containers. Their service exemplifies the type of responsiveness we require to complete projects on time and on budget." Sharon Cadman, Industrial Group Controller, Shawmut Design and Construction.
Steve D'Amico, project manager at Interstate Electrical, says, "I can always count on Triumph to be there for me."