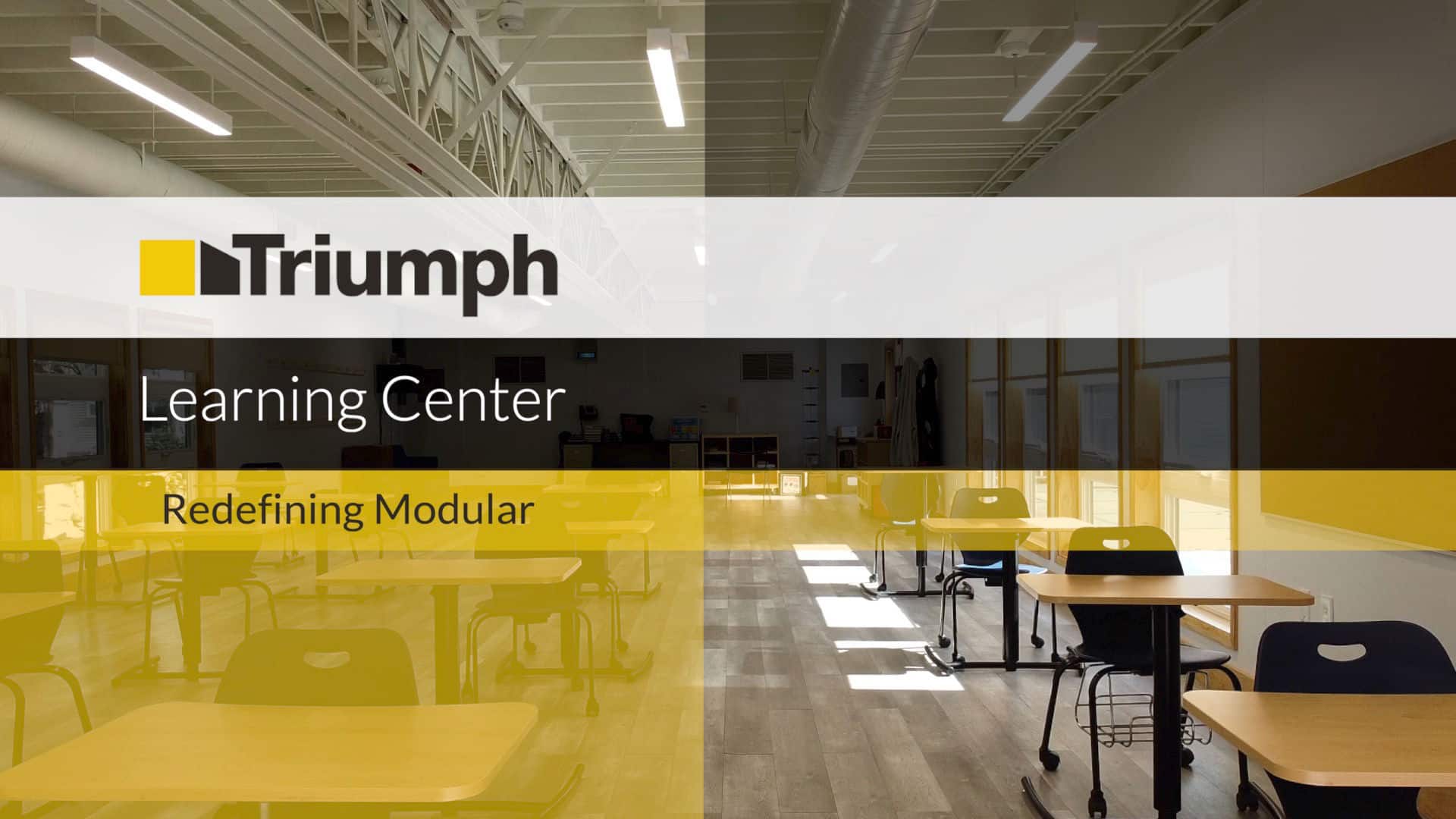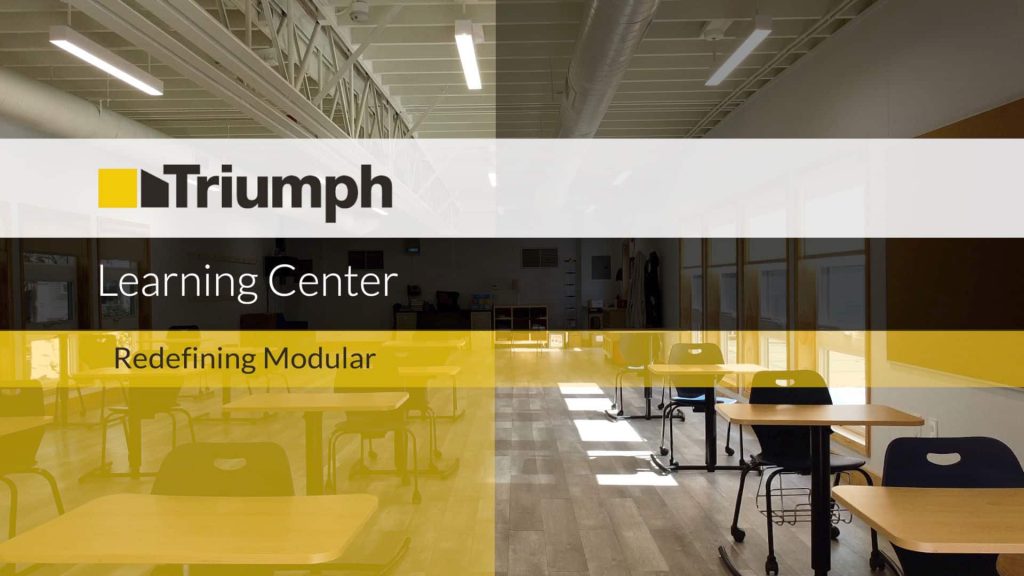 At Triumph Modular, we strive to not only be an industry-leading provider of modular buildings but a valuable source of information on the modular industry.
Our learning center provides exactly that: Resources that you can use to learn more about modular construction and if it's the right option for you. 
Here are the resources at your disposal:
The Triumph blog
The Triumph blog is your one-stop resource for all things modular construction. We've published valuable information on all aspects of the modular world, from detailing the modular process to unique uses for modular buildings. While you're there, why not subscribe?
What is modular construction?
Not entirely sure what modular construction is? We can help. Learn all about the ins and outs of modular construction, including:
The modular process

Benefits of off-site construction

Materials 

Design expectations 

And more
Lunchtime Learning
Triumph Modular's "Lunchtime Learning" is a series of informative, live and on-demand webinars on various modular construction topics. Learn from our experts and our valued manufacturing partners.
Glossary
Unsure of certain modular terms? We have collected definitions from 40 years of experience. Use our glossary to search for different terms in alphabetical order and learn more about the language used in modular construction.
Modular building resources
The team at Triumph Modular is constantly keeping up-to-date with the latest information, trends, and more. Our modular building resources section contains all sorts of valuable resources from around the web. Find anything from building siding samples to cost considerations. 
Events
As modular experts, it's important for us to hold and participate in events involving the modular community throughout the New England area. View all of our past events and be the first to know about any upcoming events.