August 12-18 is OSHA Safe + Sound Week. It is a nationwide event to recognize and raise awareness of workplace health and safety standards. In honor of this week, Triumph Modular has been holding daily safety briefings. In fact, to facilitate more ideas and dialogue, we have included cross-functional teams in our meetings. This means our admin team and ops team work together to go over safety procedures, and bring up current issues and ideas.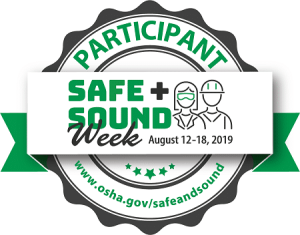 Safety is especially important to the construction industry. Whether we are building off-site, transporting modules to the final location, or doing finishing and seam work, safety is number one. The nature of our industry requires our personnel to use heavy tools and machinery, reach up to various heights to build and install things, and transport large items. Therefore, regular communication of safety issues and concerns as paramount to our job. We are proud to be official participants in OSHA's Safe + Sound Week 2019. 
According to the BLS, the rate of worker injuries in the United States has decreased by over 60% in 40 years. However, more than 5,000 workers are killed on the job annually. What's more, over 3.6 million suffer a serious job-related injury or illness each year.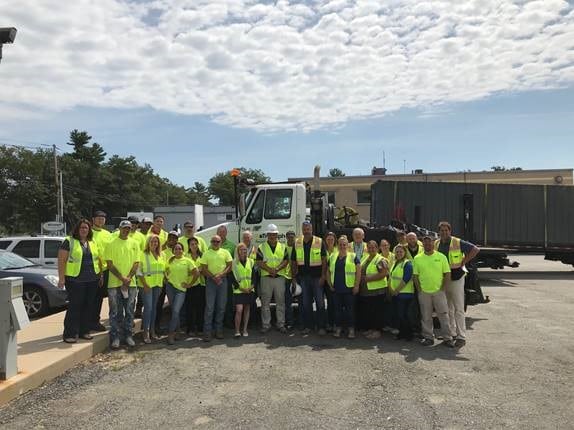 Triumph held daily safety presentations by Bob Hanna, Operations Manager, AJ Bergin, Director of Construction Services and Field Operations.  All employees attended learning valuable reminders about safety.  The week was capped off with a Jeopardy style team quiz and company barbeque.
When we communicate, we can lower the accident rate at any job site, for any project. As safety is important to ALL companies, we'd like to encourage everyone to participate. How can YOU get involved? Check out this page with tips for management, employees, and ways to find and fix hazards.